Aston Martin Vantage review – ride and handling
Continually improved throughout its lifespan, the Vantage now is agile, balanced and engaging
If you've followed our Vantage reviews from the start you'll know we had some big reservations over the early cars. The good news is that each Vantage we've driven since has been a vastly better effort, and is a genuine alternative to 911s and R8s. While it couldn't be considered perfect, its ability to pair entertaining dynamics with long-legged cruising ability feels, quite appropriately, very Aston Martin.
Those imperfections? Well, for starters, it feels big. At 2153mm it's 129mm wider than a modern 992 Porsche 911 Turbo, a fact that is exacerbated by the Vantage's low-slung driving position, high-set dashboard and slimline windscreen. It's certainly not a car that feels instantly intuitive to drive, the corners of the car can be difficult to define, and its outright width means you'll catch more than a few catseyes in the first few miles of driving.
Beyond this initial intimidation, however, its quick but precise steering allows you to soon build a level of trust in the front end, and revel in the stunning amount of adhesion it's able to generate. The ride, although initially somewhat stiff-legged at low speeds, quickly finds a rhythm with the surface, its slight lateral movement reinforcing the messages being portrayed from both the steering and chassis underneath you.
In its most relaxed modes, the standard-fit adaptive dampers give the Vantage a particularly calming ride on the motorway, where it's among the more relaxed of its peers. 
Start to increase your speed and the inherently low driving position makes you feel like you're at the centre of the roll-axis both longitudinally and vertically. As such, it makes the Vantage feel incredibly agile, and when combined with the softer damping mode feels full of energy and response. In faster corners or on more challenging road surfaces, where more control is required, the firmer damper modes come into play, locking down the body with more of an iron grip.
Partnership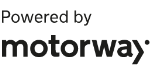 Need to sell your car?
Find your best offer from over 5,000+ dealers. It's that easy.
Ultimately it's still not as composed as a 911 or R8, but the car's movements are always predictable. Traction is a marked improvement on earlier cars, the rear axle now taking the turbocharged V8's power in its stride (though you can't take too many liberties with 505lb ft to play with).
Start to really explore the throttle at the limit of grip and the Vantage's sweet balance then reveals its true self, with a demeanour that's nothing like as snappy as the four-square proportions might suggest. The connection to the rear axle makes the excessive torque on tap a willing partner, encouraging small snips of oversteer that are easy to catch thanks to the quick and precise steering.
The on-board traction management system might be a little ham-fisted generally, but the stability control's calibration in Sport mode is especially impressive, allowing you to really lean into the system without taking things too far off course. The F1 Edition takes these inherent qualities and amplifies them to great effect. It's still no GT3 rival – few cars are – but it's certainly a welcome addition to the range, even with its questionable aesthetic updates and limited personalisation options.
The Roadster takes things in the opposite direction, the subtle increase in weight making the suspension work harder to keep the chassis under control, but not to the detriment of ride quality. This ten per cent reduction in finesse is made up for by the Roadster's appeal, though – this is one fine open-top sports car, feeling more flamboyant and playful than a Porsche 911 Cabriolet.