Porsche Panamera review – engine, gearbox and technical highlights
Hot-V turbocharged engines are paired with a sharp eight-speed dual-clutch transmission. Hybrids come in V6 or V8 flavours
Alongside the Panamera's subtle update in 2020 so came a realignment of the powertrains that power each of its many (many) variants. For instance, the entry-level turbocharged 3-litre V6 has been dropped entirely – instead all V6 Panameras now feature the newer 2.9-litre V6 with its hot-V turbocharger configuration that previously was reserved for the 4S (and a few Audi Sport models, including the RS4). Power figures are identical to before, though, giving the base Panamera and Panamera 4 325bhp, while the 4S is good for 434bhp.
All Panamera E-Hybrid models share a common electric motor and battery pack, the former producing 134bhp and 295lb ft of torque. The electric motor itself is integrated right into the eight-speed PDK transmission, and draws power from a slightly larger 17.9kWh battery pack mounted at the rear of the car, partially under the boot floor. Overall EV range is slightly increased compared to the pre-facelift model, and is rated at around 30 miles on the WLTP cycle, varying slightly model to model.
Both 4 E-Hybrid and 4S E-Hybrid models share the same 2.9-litre engine as their pure-combustion alternatives, but when combined with their electric modules produce quite the uplift in performance. The basic 4 E-Hybrid is rated at a combined 456bhp, while the 4S E-Hybrid ups this to 552bhp. As with all plug-in models, calculating peak torque is a little trickier, but Porsche quotes a 516lb ft combined figure for the 4 and 553lb ft for the 4S.
Back to pure-combustion models, the Panamera GTS is the most inexpensive model to feature a V8 powertrain, this one a familiar VW Group twin-turbocharged 4-litre unit that's also found in Bentleys, Audis and even the Lamborghini Urus. The GTS actually features it in the lowest output of anywhere in the group, with 473bhp and 457lb ft of torque. Don't mistake this for it being underpowered, though, as being in a relatively low-stressed state of tune, the engine's performance is prodigious throughout the rev band, with peak torque stretching from 1800 to 4000rpm.
Partnership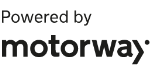 Need to sell your car?
Find your best offer from over 5,000+ dealers. It's that easy.
Next up is the Turbo S, which includes a 621bhp variant of the same engine, with subsequent upgrades to both its internals, turbochargers and cooling. Torque is rated at 605lb ft between 2300 and 4500rpm. Finally, the Turbo S E-Hybrid tops the range with a 690bhp combined power figure, with 642lb ft peak combined torque. It utilises the same hybrid module as its lesser siblings, but combines with a 563bhp tune of the 4-litre V8 to only just top the non-hybrid Turbo S's performance figures.
All Panameras utilise the same eight-speed PDK dual-clutch transmission, and save for the entry-level model include a variable all-wheel-drive system with a distinct rear-wheel bias.
The chassis itself is also rather special, as it is shared with Bentley's Continental and Flying Spur models. As a result, the Panamera feels big, not just in general width and length, but also mass, with a high dash, big wheels, a high beltline and broad stance. It's been designed from the outset to be a flagship product platform, which means there's plenty of scope for impressive luxury and performance, but then comes with a side effect of significant mass, especially for the hybrid models.
At its absolute lightest, the rear-drive Panamera weighs in at 1860kg. Not a bad figure, you might think, but all V8 models weigh in at over two tons, while the hybrids are 2210kg at their lightest. The heavyweight of the clan is the Turbo S E-Hybrid Sport Turismo, packing not just a V8, all-wheel drive and a hybrid module, but also Porsche's full suite of chassis hardware, making it an astonishing 2365kg. The equivalent fastback is only 15kg lighter, too.