Volkswagen Golf GTI MK8 review – ride and handling
Agile and balanced; adaptive dampers have an impressive range
First impressions of the new GTI are very encouraging. The instrumentation is clear (although some common tasks take a little learning to start with) and the driving position is great, your shoulders virtually in line with the B-pillar like in an old Super Tourer and your backside about a metre lower than in a fast Ford. The bucket seats feature retro cloth centres with Alcantara sides and are incredibly supportive, too.
So far, so good, the GTI feeling gutsy, alert, yet requiring little effort to pedal along quickly. Still, it's worth diving into the driver menu screen to experiment with the Individual setting to isolate and sample different aspects of the car's behaviour. The more aggressive engine map feels like an essential for the extra dose of character and response it brings, and while the low-effort steering is fine for normal driving, some may want to bring in some increased weight for reassurance when pressing on. It doesn't chatter in your hands in any mode, however, and the weight build up feels articifical under hard cornering loads.
But it's the damping that's the most intriguing, because instead of merely swapping between Comfort, Sport and Race, in Individual there's a bar graph with 15 different marks on it, exceeding the factory presets at both the comfort and sport ends of the tuning bandwidth.
This might sound like driver mode overkill, but because the screen works like a tablet, it's possible to simply swipe the damping control one way or the other, which is a lot less distracting. The comfort setting (or a couple of notches below on gnarly surfaces) feels like a perfect fit most of the time, maintaining compliance without robbing the car of a taught sense of connection. So configured, the GTI feels massively competent along any kind of road, but particularly the tight, bucking tarmac that usually requires caution in something bigger and rear wheel drive.
Partnership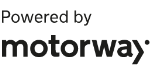 Need to sell your car?
Find your best offer from over 5,000+ dealers. It's that easy.
It's no great communicator, but the GTI invites you to tap into its outright capability and only gets a touch ragged at the extremes, losing clarity through its controls. Still, you need a healthy dose of commitment to reach this point, and while the Hyundai i30 N is a far more entertaining dance partner, most will appreciate the GTI's accessible, searing pace.