Caterham sold to VT Holdings
New owners for British sports car specialist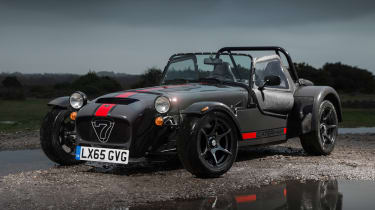 Iconic British sports car manufacturer Caterham Cars has been sold to Japan based VT Holdings, an automotive distributor and global dealership network. The group is already responsible for Caterham's Japanese distribution, which is the largest single market for Caterham outside of the UK, selling 120 cars a year.
Caterham has been sold by its former owners Tony Fernandes and Kamarudin Meranun, who had big plans for the boutique sports car manufacturer when they bought the company in 2012. These plans included entering Formula 1 for three seasons between 2012 and 2014 (56 races entered, zero points) and working with Renault to create an all-new mid-engined sports car. 
Following the demise of the F1 team New Zealand based Rodin Cars bought the chassis and spares to develop the ultimate track day car and who recently opened a base at Donington Park in the UK. As for the new mid-engined sports cars project, look no further than the Alpine A110, which the French specialist picked up the pieces of when the Caterham partnership came to an end.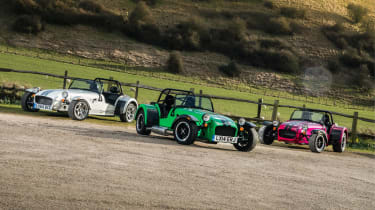 However, Caterham's core business of building sports cars offering the purest driving experience of any new car on sale has remained untouched. The Caterham Seven remains its core model and continues to be popular both in the UK and abroad, with 60 percent of annual Seven production exported. 
Chief executive of VT Holdings Kazuho Takahashi, said: "We are proud to welcome Caterham to the group. We have not only purchased a globally renowned performance car manufacturer but become custodians of a motoring legend. We will protect and develop the Seven to meet the legislative challenges that lie ahead."
With new backing, and from a company that understands the heritage of Caterham brand so intimately, it now looks to have gained a new level of security moving to the future.