Ferrari's hypercars: 288 GTO, F40, F50 and Enzo driven back-to-back
These are four of the greatest supercars that Ferrari has ever made. Our task was simple: to drive them hard for two days on the road and then decide which is the best of all
Considering that we haven't had breakfast, we're a surprisingly chipper bunch milling around the car park of our Welsh hotel early on this chilly, damp Tuesday morning. Then again, the view is spectacular, and I don't mean mist-shrouded Lake Bala below us. Our party arrived in dribs and drabs late last night and only now can we see what we've managed to pull together – Enzo, F50 and F40, three of the greatest Ferrari road cars ever, their dramatic, distinctive shapes sheened with bobbles of water, their red paintwork glowing almost luminously in the thin light. They're ours for two days and they're just waiting to be fired up and driven.
The excitement is tangible. I'm reminded of a long-held idea for a range of alarm clocks for people such as us. Instead of an irritating, ever-louder beep-beep, how about a bedside clock that begins waking you with the starter motor whine of your favourite supercar and then builds in volume with the sound of the exotic engine catching and bursting into life? Still not awake? After a period at a fast idle, it shifts up to haul-your-sorry-ass-out-of-bed-NOW volume with savage throttle blips and a bellowing standing start, complete with the squeal of tortured rubber.
> Ferrari LaFerrari prototype goes up for auction
I'd buy one, and any second now the rest of the hotel's guests are going to get an idea of just what it might sound like. The alarm call they didn't ask for begins gently, because first we have to move the cars we've used to box-in our precious trio – a C5 Audi RS6 and an Aston Martin DB7 GT. The still air is soon pulsing with the soft throb of the Audi's V8, and then the Aston's V12 joins in with a whooping flourish. That will have jolted the light sleepers from the Land of Nod. The rest will soon follow when the minimally silenced Enzo gets going…
Partnership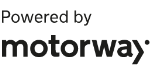 Need to sell your car?
Find your best offer from over 5,000+ dealers. It's that easy.
The F50 gets in first though, its 4.7-litre V12 barking into life and idling with a glorious, deep, hollow howl that makes the Aston sound like it's got socks stuffed up its tailpipes. Then the Enzo erupts, its 12-cylinder crackle ripping the air, its quartet of tailpipes spewing great plumes of vapour like a massive kettle. We look like a bunch of kids who've just left a banger in a milk bottle on someone's doorstep.
Best not to hang around, then, but which to take first? It would be fascinating to drop behind the wheel of the earliest car and then work up to the Enzo to see how the ultimate Ferrari road car evolved over those 20 years leading to the early noughties. I can't though, because that's the drop-dead gorgeous 288 GTO, the fourth car we've managed to source for this unique test, and it won't be along until lunchtime.
So what'll it be: 471bhp F40, 513bhp F50 or 651bhp Enzo? Decisions, decisions…
I plump for the F50, figuring things will just get better and better (it's the only one of the four that didn't receive a five-star rating in The Knowledge section of the mag when it was new). As I open the door, Richard Meaden, who drove it here, fixes me in the eye and says: 'It wheelspins in fourth.' Righty-ho, then.
Ferrari F50
Up to this point my total experience of the F50 is a stolen half a lap of Ferrari's Fiorano test track years ago, so by the time I reach the end of the hotel driveway I'll have almost doubled my mileage. My lack of F50 experience hasn't gnawed away at me. This stems partly from the positive but slightly guarded reception it received from the press when it was launched in 1995. Ferrari permitted only very limited driving, just a few laps of super-smooth Fiorano, which precluded definitive judgement. If journalists had been allowed greater access, including some road driving, it might have been compared more favourably with the F40. The next 48 hours should provide all the answers.
There is another reason why I've not hankered after driving the F50, and that's the way it looks. I accept that this is entirely subjective, but for me its soft, extravagantly swoopy lines and convertible roof undermine the credibility of its uncompromising engineering. I'm open-minded, though, and more than a little thrilled to be clambering into a very rare (349 were made) 202mph Ferrari that has over 500bhp, weighs little more than 1200kg dry and doesn't have power steering, traction control or anti-lock brakes.
It's a wide car, the F50. The deeply sculpted seat has a sort of low, flat armrest that's level with the wide sill and helps you shuffle your backside across and into the seat proper. The floor-hinged, aluminium-faced pedals appear strongly offset to the right (this car, like all bar a couple of specially built F50s, is left-hand drive), but as soon as your feet find them you realise it's an optical illusion. At the apex of the seat I find a knobbly aluminium wheel like a Ferrari fuel filler cap and crank the backrest to the ideal angle, and although the classic three-spoke Momo doesn't adjust, it doesn't need to. This feels good, really good.
Just about everywhere you look in this simply styled cockpit you see shiny carbonfibre – even the gearknob is fashioned from it – and the tub trembles to the complex idle of the V12. There are rubber floor mats and strategically placed rubber strips to prevent scuffing, plus manual window winders and the simplest of heater controls, while the stereo and speakers look like the afterthought that they are. The message coming through loud and clear is that this is one seriously focused Ferrari.
The F50's stated aim was to deliver 'the emotion' of Formula 1 on the road. It was Ferrari's first fully carbon monocoque road car and featured inboard, pushrod-operated suspension and that fabulous V12, mid-mounted and bolted to the tub. The world had already marvelled at a not dissimilar concept a year earlier when McLaren launched the F1 and instantly established many new supercar benchmarks. However, the F50 demonstrated an altogether rawer take on the idea, employing an engine that was derived from that fitted to an actual race car, the 412T2 campaigned by Jean Alesi and Gerhard Berger in '95, Ferrari's last V12 F1 car, as it happens.
As in the Formula 1 car, this much-reworked, enlarged and (to a degree) civilised engine is a structural, load-bearing component. You certainly know you're sitting in a tub that's fixed to the engine: there's quite a commotion as the four-cam, 60-valve V12 climbs the lower slope of its torque curve, every shade of vibration discernable through the seat of your pants. Yet the ride is surprisingly supple, which adds a compensating level of civility as we thread our way through the town of Bala and out onto open roads.
It's not raining but the single wiper is flick-flacking across the screen as water begins to stream off the bonnet. Ahead is the squared-off rump and outrageous hoop spoiler of the F40 and beyond that the almost alien-looking Enzo. The F50 is loud, but when Meaden cracks open the Enzo's throttle I can hear it above the loping, rhythmic pulse of the V12 at my back. The F40's tail hunkers down a little and it charges forward in comparatively noiseless pursuit. I ease the F50's firm throttle pedal down an inch or so and the car snaps forward instantly, the V12's note deepening and hardening. I can't help laughing out loud at this incredible multi-million-pound convoy.
Even though the oil that the cogs are spinning in has yet to come fully up to temperature, this is one of the finest shifts I've ever tried – precise, perfectly weighted and mechanically satisfying as only an open-gate Ferrari shift can be. I've yet to venture past 4000rpm – less than half the engine's rev range – but there's a tremendous amount of grunt on tap, its effect magnified by the F50's light build.
I've just about warmed it through by the time we arrive at our first photo location and it'll take a few more miles to get really comfortable with the weighty, unassisted steering and to bring the initially numb brakes up to full working temperature. Although our challenging route hasn't yet taken in the road to Damascus, I'm already thinking that the overall poise and demeanour of the F50 are something special.
The day is gradually brightening but the roads are still rain-slicked. I ought to take the Enzo next, it being the only one with traction control and anti-lock, but the F40 needs brimming with Optimax so I selflessly (ahem) volunteer and leave the others to get on with the photos.
Ferrari F40
The F40 is much more compact than the others – the Enzo looks huge standing next to it – and there's a stark purposefulness about it. The detailing is no-frills, the panel fits of the Kevlar-enhanced composite body are gappy but, hell, what a shape. If you've never been up close with an F40, simply buy a 1:18 scale Bburago model and bring it closer and closer until it appears full-size. The reality isn't much different – what you see is pretty much what you get.
Ferrari created the F40 in little more than a year, its gestation accelerated by the use of two of only five 288 GTO Evoluziones as development hacks, and in 1987 it was unveiled as a car to celebrate 40 years of Ferrari. Some commentators reckoned the F40's sole purpose was to restore Ferrari's pride by getting one over on the Porsche 959, which had upstaged the 288 GTO, and in classic Top Trumps fashion the F40 did just that, claiming a top speed of 201mph, four mph more than the Porsche.
It couldn't have been more different from the 959. In a very German way, the Porsche was built with the utmost technical integrity and endowed with the most sophisticated four-wheel-drive system yet seen, electronically adjusted dampers, anti-lock brakes and even tyre pressure monitoring. It was built and trimmed to the same high standard as any 911, and it raced at Le Mans and rallied in the Paris-Dakar.
By comparison the F40 looked like a hastily tidied-up race car (even though it was never intended to race), and its technical highlights were, well, the most extensive use of carbon/Kevlar yet seen in a road car. Yet whatever the cynics thought of the motivation behind its creation, it was quickly hailed as a great driver's car, probably the best that Ferrari had ever built. Even though it cost £193k – over £40k more than the fantastically sophisticated 959 – it sold like hot pizza. Porsche moved 283 959s, while Ferrari set out to build 400 F40s but then left the line running for a couple of years until some 1300 had been made. That means there are more F40s around than 288 GTOs, F50s and Enzos put together.
Being the most common car here doesn't make it any less special to be around. A pseudo-racer it might be, but the deep-dished, centre-locking, split-rim alloy wheels, NACA ducts and that high-rise wing push all the right buttons. The theme continues on the inside with proper racing bucket seats, a non-reflective, padded felt dashboard and minimal fixtures and fittings – the interior door catches are operated by drawstrings.
It's clearly a car from an earlier generation than the F50. There's no high-quality, high-gloss curvy carbon here, just simple panels of yellowish, matt-finish carbon joined with what looks like bright green bath sealer. It's not actually a full carbon tub – beneath it is a tubular steel chassis to which the stressed composite panels are bonded. At the time, Ferrari said the construction was three times stiffer than a conventional steel monocoque.
Wriggle into the high-back, deeply scalloped seat, tug the Sabelt harness tight, and you feel right at the heart of things. Turn the key, thumb the starter button and the sound of the V8 on show in the glazed bay behind is considerably plainer and quieter than the F50's V12. Being a flat-plane-crank V8 there's no woofle, the firing order effectively producing two perfectly synchronised fours, its note light and smooth with an underlying depth.
The F40 isn't the raw, wild, jarring experience the visual pointers might lead you to expect. The steering wheel is tilted back rather more than I'd like, but after the F50 it feels like it's power-assisted and has an encouraging, easy directness, while the ride is remarkably supple. You have to concentrate on the shift, working the heavy clutch sensitively and palming the tall gearlever around the open gate with deliberate precision, adding a throttle blip for snickety downshifts. But then getting it right is one of the rich pleasures of the F40.
Not that you have to use the gears much. The 2.9-litre twin-turbo V8 backs up its 471bhp with a thumping 426lb ft of torque at a handy 4000rpm – considerably more than the F50's V12 musters. You don't need a master's degree in applied mathematics to work out what happens on a wet road when you select second and add that sort of turbocharged torque to a mass of just 1100kg (dry) and divide it between two plump Pirelli P Zeros. WHOA! I grab a half turn of lock to catch the slide, steady the throttle and then ride it out until wheel speed and road speed match. Easy? Well, it's not as hard as you'd imagine because the twin IHI turbos spool up progressively, the steering is light enough to allow rapid, accurate correction, and the F40's chassis is poised and faithful. Any driver comfortable with power oversteer wouldn't be intimidated by what it does, just by how much it costs.
Slot third gear, squeeze the throttle and you can enjoy most of the F40's thrust without provoking the tail. This isn't a fizz-bang! turbocharged engine; once it's on boost you can meter out the thrust with satisfying precision, conducting the ebb and flow to match the road as it unfolds before you. The chassis feels more agile and biddable than the F50's, even though it requires a fraction more lock for the same radius corners, but it feels at its best on flowing A- and B-roads.
Tighter corners expose what little lag there is – after a sequence of fast sweeps you enter a sharper turn and find that you've already thought yourself up the road away from the clipping point before the boost has arrived. If you're feeling right at the top of your game you can anticipate this and gas it before the apex, but this is truly committed stuff that's best practised only if you're a confident owner. It's certainly not advisable if the F40 isn't yours and its owner is sitting beside you. Did I mention that generous owner Len Watson was in the passenger seat? No? I must have been too absorbed…
Refuelled and weighed down with crisps and sandwiches, we rejoin the main party, just in time to see Jeremy Cottingham from DK Engineering arrive in the 288 GTO. Oh. My. God. It's so rare to see one in the metal that you forget just how stunning it is. Pininfarina's 308 is one of the most beautiful cars of all time, no question, but for me the Group B-inspired 288 GTO preserves its curvaceousness and adds serious, 'you want a piece of me?' intent.
I want to jump in it right now but Jethro Bovingdon hands me the key to the Enzo and says: 'You need to try this.' I'm not going to argue; we're heading off on one of our favourite loops, starting with the most exhilarating leg.
Ferrari Enzo
At first I wasn't a fan of the Enzo's edgy styling but the more I see of it, the more I appreciate the way the almond-shaped centre section melds with the individual pontoon-like wheelarches. Pretty it ain't, aggressive it is, and brutally effective. No outrageous rear spoiler is needed to keep the tail planted at high speed, only a nifty flip-up lip; it's mostly taken care of by under-floor air management – witness the venturi sculpting below the rear number plate.
Pull down the beetle-wing door and it gets more intimidating, the leather Sparco race seat slung low, the side windows high on the shoulder, the deeply curved windscreen stretching far beyond arm's reach. The dash is a collection of small, shiny carbon pods – it's as if the skin and soft padding have been stripped away in an acid dip to expose the substructure. You can see wiring and steering column knuckles between the wheel and the two-dial instrument cowl, while daylight filters down through a gap beyond it so your feet work away in their own little atrium.
The steering wheel is an F1-inspired multi-function affair with an exciting array of colour-keyed buttons and a row of upshift lights subtly embedded into its flat carbon top. Enhancing the wow factor, the scale of the white-on-red rev counter goes to 10,000rpm and the biggest number on the smaller speedo next to it is 400. That's kph, equal to 250mph, give or take. OK, so 350 would have done (that's 217mph and Ferrari claims 217mph-plus) but, hey, 400 looks neater, and you never know when you might find yourself going downhill with a following wind.
I know what's coming as my finger pushes the bright red starter button but the bark of the V12 still prickles my nape. It's how a supercar should sound – not quite as loud as this, perhaps, but a fabulously rich and complex rumble that promises mighty, pulverising performance. The Enzo's V12 was all-new and at 6 litres a chunk bigger than the F50's, and with modern variable cam timing and induction length management it develops monster torque as well as huge power – no less than 485lb ft at 5500rpm and 651bhp at 7800rpm.
You can sense that structurally the Enzo is uniquely stiff, yet the ride is quite absorbent and the car always feels planted. Once you've adjusted to the incredibly direct steering you find a chassis beneath you that is wieldy and alert without being nervous. There is a sense of being somehow disconnected, though, and that's probably because you're not required to guide a gearlever or modulate the clutch. This is probably the best single-clutch F1 paddleshift I've tried – smooth and crisp-acting – yet among this company you feel you should be required to work a bit harder, to earn the right to access the performance.
I know this fast, wide, undulating B-road unfurling ahead of me, and just a couple of miles after firing up the Enzo I've got the traction control warning light flickering. This is, indeed, a mighty engine: docile and willing when you're sauntering but ever-ready with a massive, electrifying slug of acceleration, whatever the revs. From tickover to 8000rpm is a fantastic rush, the thrust pinning you against the seat, the bellow of the V12 mutating from a heavy rumble into a spectacular howl.
As you'd hope, the carbon-ceramic brakes are more than equal to the task. They deliver sensational bite and haul off 30 or 40mph in an instant, as you flick the left-hand paddle to request a couple of blip-perfect downshifts before tucking the nose into the next apex. It's crazy, intoxicating stuff, your pace seemingly limited only by your bravery, the occasional intervention of traction control, and the bigger bumps and sharper ridges that are a stern test of suspension travel and have you wincing in anticipation of expensive Italian carbon being duffed up by unyielding Welsh asphalt. The damp patches are a concern, too; you're never quite sure how hard you're pushing.
When we reach our destination there's a drizzly mist. Photographers Andy Morgan and Gus Gregory go off to recce nearby and a smiling Bovingdon ambles over. 'It's fast, isn't it?' he says with deadpan understatement. Oh yes. 'It felt mega-fast on the run to Spa with the F50,' he continues, reminiscing about a previous trip, 'but there's a bit of a difference between nailing the throttle on a wide autoroute and summoning the courage to unleash the full 651bhp here. When you do it's borderline terrifying.'
Meaden has just stepped out of the gorgeous GTO and is wearing a look I've seen before. 'That,' he says, nodding at the GTO, 'is fantastic. I was truly surprised by the performance. I know it's been fettled to the rudest health but it was staying in touch with you lot. I bet those modern Michelins it's on help a lot but the balance and poise are superb.'
The F40 ought to be even better but road test monkey John Hayman looks a bit nonplussed. 'That was hard work,' he says, reaching for a Marlboro. 'The steering, brakes and gearshift are heavy, and when the turbos spool up all hell breaks loose – it goes sideways even in a straight line! Scary.'
We are surrounded by an incredible collection of shapes. Nineteen years separate the GTO and Enzo, and they might as well be light years. It seems incredible that there are only three years between the F40 and GTO. Clearly the influence of aerodynamics took a firm hold in those years, the upswept nose and tail of the GTO contrasting with the ground-hugging profile of the F40. There's a surprising amount of shared design DNA between the Enzo and F50, though: the extraordinarily long front overhang, the positioning of the front and rear wheels, the nostril-like vents for the front-mounted water radiators, and the cockpit window line – even more so when the F50 is wearing its hard-top.
The 288 GTO is the least supercar-like in the modern sense but no less attractive for that. It was inspired by the then-new FIA International Group B regulations, as was the Porsche 959 along with the maddest, baddest rally cars ever seen – Peugeot 205 T16, Lancia Delta S4, Ford RS200 and Metro 6R4 – nd its architect was Ferrari's F1 designer, Dr Harvey Postlethwaite. The GTO was never seriously raced; what it did was demonstrate Ferrari's grasp of the latest technologies to create the ultimate road-going supercar of the day.
You can see the donor 308's roof and glass area but little else remains. Under Postlethwaite's direction, the transverse V8 was turned through 90 degrees to allow the fitment of twin turbos, which lengthened the wheelbase by 4.5 inches. The V8 was also reduced from 3 litres to 2855cc to give an FIA turbo equivalency rating (multiply by 1.4) of just under 4 litres.
Pininfarina painstakingly reshaped the 308, incorporating the more shovel-like nose, kicked-up rear deck and more bulbous arches for the four-inch wider tracks and broader rubber needed to deploy 394bhp and 366lb ft. Effecting these changes was easier than it sounds because early 308s had glassfibre bodies. The 288's incorporates Kevlar and carbon and is mounted to a tubular chassis as opposed to the 308's semi-monocoque, helping the 288 weigh in some 115kg lighter than the later steel-bodied 308 GTB. To keep the overall length similar, 2.5 inches were chopped off the tail, and gills were added beyond the rear arches as a reference to the 250 GTO of the early '60s. Only 200 examples were needed to homologate the car in Group B, but in response to demand Ferrari eventually built 272. Even so, that makes it the rarest car here.
Ferrari 288 GTO
Photography-wise, there's nothing doing, so we're heading back down the loop. I bag the GTO's key and set off with Hayman behind in the Enzo, followed by Bovingdon in the F50 and Meaden in the F40.
What luxury there is in the GTO. It has carpets and electric windows, a dash trimmed in a velvet-like cloth, and classic perforated leather seats (set a touch too high). Apart from a trio of auxiliary dials above the centre console, it appears quite similar to a 308, but no 308 ever went like this. It'll fizz its rear tyres in first but thereafter remains remarkably well hooked up to the tarmac, and it's so poised, so balanced, so easy to drive very quickly indeed.
I was expecting the Enzo to be all over the back of the GTO, but its annoying xenons flaring in the rear-view mirror don't appear to get any closer. I can feel why: the GTO is sailing over this tricky surface, barely acknowledging so many of the lumps, bumps and compressions that test the travel of the Enzo and F40. Then there's the unassisted steering – direct, feelsome and marvellously weighted. This is clearly a very tight, sorted original, and helped by modern rubber, but it delivers, and the tougher the road, the better it gets. It doesn't feel any slower than the F40, its twin-turbo V8 driving the tail into the tarmac and firing it up the road on a swelling, whooshing flood of torque.
Soon there's a bit more of a gap to the Enzo and when we stop I ask Hayman if he was really trying or if he'd backed off to prevent road chippings peppering the Enzo's nose. He confesses that he was going as hard as he wanted to. 'On the steering wheel there's an ASR button with a cross through it. I took heed of that. I wasn't going to venture into the realm of unaided traction, no way matey, not with the little yellow light flashing away furiously every time I floored the throttle, not in something this fast, this wide.'
Bovingdon appears to have had an almost religious experience in the F50. 'I stayed back to avoid the gravel and debris the Enzo's venturis were throwing up, but also to concentrate on the road and the F50. It was absolutely mesmerising. Everything just clicked. It bombards you with information and demands your total attention without ever becoming recalcitrant or tiresome. Perfect gearchange, superb brakes, steering that filters out everything you don't need to know and amplifies the important stuff, and an engine that's a work of art.' If we don't keep an eye on him he'll be nipping into the nearest tattooists to get a heart with 'F50' inside.
Meaden is rather less glowing about the F40. 'Its reputation suggests it's a savage animal of a thing, so you expect a quick-witted, no-nonsense car that demands your attention yet rewards confidence, but the delivery is broadly similar to the GTO's – this one's not quite as punchy, actually – with a soft-edged throttle followed by a swell of forced-induction power and torque. The steering feels a bit slow, which seems to exacerbate a feeling of reluctance to turn in. It's quick, certainly, but there's little of the rawness and steely-edged tactility you expect.'
I could take it for the run back to the hotel but I'm keen to get more under the skin of the F50. Meaden has hopped back in the GTO and isn't hanging about, so I've got my work cut out even with an advantage of more than 100bhp. I quickly discover that earlier in the day I'd barely scratched the surface of the V12's ability. Keep it nailed beyond 4000rpm and it suddenly hits its stride, the delivery ramping up in urgency like some sort of mega-VTEC engine, complete with an incredibly rich, spine-tingling note. That's in both the literal and metaphoric sense, because as well as hearing the V12 work its way onto cam, you can feel its efforts through the seat: the shudder as the twelve cylinders begin to drive hard towards peak torque at 6500rpm, the lighter zizz as revs and cam timing optimise at peak power – at an incredible 8500rpm.
First gear is very leggy, but once you're on your way the ratios of the six-speed 'box are perfectly spaced, and the shift is sublime. It's perfectly loaded across the gate, positive and precise as the lever snicks between the aluminium fingers before slotting home with a satisfyingly lip-smacking sher‑clack!
It's a fantastic sight tailing the GTO into corners in the twilight, its round brake lights aglow, two-foot-long flames shooting from its blunderbuss-style tailpipes on the overrun. The F50 has the measure of it, and it's not all down to the V12's devastating top end. There's agility, poise and a stream of detailed feedback that allows you to push hard and to know just how hard you're pushing. It's beautifully balanced, a smidgen of understeer letting you know you've got it loaded, and if you've got the engine in the sweetest spot, between 6000 and 8000rpm, you can neutralise it with a measured amount of throttle so that the F50 feels right on its toes. Totally absorbing.
Away from a T-junction there's a smooth, deserted straight. There's only one thing that's going to happen here. I let the GTO go and then gun the F50 through the gears, keeping an eye on the rear-view mirror to see what the Enzo behind has got in hand. Three snap shifts later and I've got the answer – not a lot.
Back at the hotel, Hayman describes what it felt like in the Enzo. 'I was shouting "Come on!" but for a long time I just wasn't gaining on you.' This reflects well on the F50 rather than badly on Ferrari's latest hypercar, because there is no argument that what the Enzo has in abundance is sheer head-spinning speed. 'It's not just the engine that batters your senses into a muddled mess,' reckons Bovingdon, 'that jolting F1 'box adds to the feeling that the Enzo is in even more of a hurry than you are, and the speed with which it reacts to steering inputs can actually be a little unnerving. You have to recalibrate your eyes, hands, everything to drive the Enzo quickly.'
The F50 is more organic in feel, and mightily accomplished, too. Further exposure has made Bovingdon an even bigger fan, and Meaden is smitten, too: 'When I collected the car its owner asked what else would be here. I told him and he handed me the key with a look that said "prepare to be surprised", and I am. The engine is an absolute monster. Its note builds into a brutal, Diablo-like bellow and it then revs way beyond any Sant'Agata V12. You feel awed when you let loose in second and third; there's a real sense of big, big power in a relatively lightweight package. I've really got dialled in to the chassis too, and I know this sounds absurd, but you really can drive it like an Elise.'
This morning the F50 was the underdog of this test and the F40 was, if not top dog, then certainly a strong contender for the top slot. It hasn't lived up to the expectations of my colleagues, though. I've driven F40s before and they've always left me deeply impressed. I remember driving Nick Mason's example and being blown away. I couldn't believe that the world's first 200mph supercar – with 471bhp, rear-wheel drive and no traction control – could be so controllable and driveable, even on puddled roads.
'It's certainly not the savage animal that you might think it is,' says Meaden. And Bovingdon concurs. 'I approached it with a mixture of one part excitement and nine parts fear. I wanted to be a little bit intimidated, I wanted it to be loud and difficult to master, I wanted to emerge exhausted but elated. It didn't quite happen.'
The GTO, on the other hand, has charmed everyone. This is slightly odd because although it looks ten years older than the F40, in truth only a few years separate them. The F40 should come across as a more focused GTO; faster, harder, grippier. To a degree it does, but the margins aren't as big as the dramatic styling and stripped-out interior lead you to expect, and the GTO has the most wonderful steering. 'It's incredible,' grins Bovingdon. 'As laden with feel as an Elise's but more delicate once lock is wound on. Even in the wet you can sneak up on the limit of the front tyres' grip.'
Its supple ride is a real asset on these roads, too, as Hayman found when he chased it in the Enzo. 'I wasn't having an easy time keeping up,' he says, 'because I know too well where all the dips and troughs are that would smash out lumps of expensive carbonfibre.' Meaden quickly got into a groove with the GTO, too: 'It flows with such ease that you can relax into enjoying the prodigious performance in a way that the lower, wider, harder and altogether more skittish Enzo never allows. I guess it's because ultimately the limits are lower and more clearly telegraphed, but if the end result is a more tactile, driveable car that makes you feel like you're getting more out of it, then where's the progress?'
Next morning I slot myself into the Enzo with the phrase 'where's the progress?' bouncing around inside my head. Does having traction control empower me or diminish my contribution? Should I welcome the F1 paddleshift because it gives more time to concentrate on steering, braking and lines, or rue it because it requires less skill and takes away a layer of interaction?
Considering the Enzo's near-220mph potential and the amount of power that's under my right foot, it's remarkably tractable, comfortable and supple as we thread through town. I reckon I could pull away from rest with fewer attention-grabbing revs in a conventional manual, and the composite brakes shush noisily even with light applications, but once we're out on the open road the gearshifts are quick and smooth and the Enzo feels nicely planted through long sweeps.
I'm following in the spray-laden wake of the GTO and keen to see its pace, but when the first decent straight presents itself and the F50 and F40 scoot away, the GTO appears to be napping. I flip the Enzo down a gear, wait close behind for a few seconds, decide Bovingdon wants to hear the Enzo blat by, and nail it. The thump in the back is immense, the traction control light flickers and the acceleration falters momentarily, and then the shove resumes and we howl by. Chalk up one for ASR. However, peeling into the succession of curves there isn't much feel through the assisted steering to judge the surface by and I end up treading gingerly through the turns and wringing out the fabulous V12 on the straights in an effort to catch the others.
When the GTO meets up with us at the first photo location Bovingdon looks worried. The car's not running right, but it transpires that the V8's hesitancy is down to damp electrics – it's clearly more used to overnighting in a warm, secure garage than in a blowy, wet car park. Perhaps one of us should have given up our room.
We were lucky with the weather yesterday but up on the hills today the low cloud and drizzle never lift. Morgan and Gregory busy themselves with individual cars and the rest of us take turns to hold brollies or slip off in the spare cars to, er, refine our opinions. Sunset should be about 4pm, but a couple of hours before then it's so gloomy and the rain is so heavy that further photography is pointless. All that remains, then, is to decide which of these Ferraris is the greatest…
Initially none of us can decide which we'd take if we were offered the keys to just one. Fact is, of course, that there isn't another car maker that could field four supercars of such calibre, and to own any of them would be a dream come true. But as the debate rumbles on, some kind of consensus begins to emerge, and lowest on the scale of desirability is the F40.
I know, I know. It's the Ferrari I'd like to see when I lift the door of my dream garage. Yet on these roads, in this company, it hasn't struck the right chord. 'It's a legendary car with the aura to match,' says Meaden. 'It looks like much more of a weapon than the GTO – all the subtlety and curves have gone – and it's quick, certainly, but there's little of the rawness and steely edged tactility the F40's reputation suggests it should have. The GTO does the iron-fist-and-velvet-glove act more convincingly, while the F50 and Enzo are so much more vibrant and aggressive. The F40 seems to be caught between two eras.'
I can see what he means. You don't expect the F40 to be quite so comfortable, but it has superb seats and a compliant ride that makes it an easy companion for long distances. It's not deafening when you wring it out either, thanks to the dampening effect the turbos have on induction noise. Dynamically, though, the expectation is that it'll feel like the F50, not the 288 GTO, and the GTO lands a punch on this particular F40 by having even better steering.
'It's still one of the great motoring experiences,' says Bovingdon. 'The elasticity of the delivery is its great strength; once you've ridden the spike as the turbos spool up, there's a wide powerband to work in, making the F40 a very fluid companion. I still want one, but a couple of others have elbowed it down my ultimate wish list.'
Surprised to find the Enzo, Ferrari's first 21st-century supercar, our third most favourite? It moved the game on in every area – more stiffness, more ultimate grip, better electronics than any rival – to make it the most effective tool possible. It is an incredible car, like nothing else, and there's no contradiction between how it looks and how it goes.
'Its immense structural rigidity gives it an arcade-game quality,' says Bovingdon. 'The world rushes towards you and all you have to do is steer, brake and accelerate.'
Ultimately it's this lack of interaction that keeps it off the top slot. As the driver you should be more involved. The Enzo does the full-on ten-tenths drive like nothing else here, aided by spectacularly effective brakes and, when necessary, finely judged traction control. It's surprisingly happy to burble around town too. The gripes surface when you're somewhere in between; the lack of steering feel or a gearlever and clutch to master make it unsatisfying.
'Once the initial absurdity of its pace fades,' continues Bovingdon, 'you're left with the nitty-gritty details that matter, like steering feel, of which the Enzo has none. And even a good paddleshift isn't as satisfying as a manual.' Meaden agrees: 'There's just not enough to do other than hang on tight and concentrate on your braking points. That might be fine for F1, but a road car should offer more involvement. In years to come the Enzo will still be a startling snapshot of cutting-edge early 21st century technology, but I fear it will seem painfully old-fashioned.'
Are we seriously saying we'd take the 288 GTO over the Enzo? If we hadn't had them nose to tail on the same roads I wouldn't have believed it either, but the GTO isn't only an exquisitely beautiful Ferrari, it's also an incredibly effective road car, too. I've absolutely no doubt that an Enzo would pulverise a GTO around Fiorano, but on a wide, fast, writhing A- or B-road – on a driver's road – the GTO shows that the Enzo has perhaps spent too much time going round the same smooth circuit.
The real world has lumps and bumps, cambers and compressions, and the GTO takes them all in its stride. Although it doesn't deliver quite the accelerative hit of the Enzo or F50, by any other standard it is supercar quick, and it makes that performance count, which makes it almost uncatchable. That's not all: the GTO has feel, feedback and interaction in wonderful abundance, and we love it for it.
'You become immersed in the experience,' gushes Bovingdon. 'The delicacy of its feedback, the rush of its turbos and the supple chassis really got under my skin. That all this comes wrapped in a compact, beautiful package is a big bonus.'
Meaden is also won over by its effortless effectiveness: 'Of all the cars here I felt most free hustling the GTO, even in the wet. If you flex the low-gear muscle rather than jab at it, you can really get on top of it. It's the car you feel most confident about controlling and gathering up, to the point where you even begin to provoke it – something you certainly wouldn't do in the F50 or Enzo. In pure emotional terms the GTO is my favourite by quite a margin.'
And so to the F50. It rarely features in Ferrari 'top tens', probably because so few people have discovered its ability, experienced its exceptionally good dynamics when it's driven hard on decent roads, and the reason for this is probably because it isn't the best-looking supercar Pininfarina has ever penned. An F40 with the F50's hardcore nature and inspired handling would be to die for.
It might sound odd, but in many respects the F50 is a 'Club Sport' Enzo – a purer, even more focused version, stripped of all aids including power steering, brake servo, anti-lock and traction control. A version that has been honed to connect with the driver and put the driver in control, not least through a manual gearshift of outstanding quality, which somehow makes the power of its V12 seem more real. You don't simply jump into the F50 and go fast. You have to work at it, take more notice of the feedback and get it to flow, but the satisfaction of driving it well is immense. Today, Ferrari probably wouldn't countenance the levels of vibration and harshness induced by the 60-valve V12, but it's all a part of the unique experience the F50 delivers.
Meaden can't understand why it has gained a reputation as a chest-wig chariot: 'Contemporary road tests suggest it's a bit soft, a pale imitation of the rip-roaring F40. That's cobblers really.'
Hayman hates the way it looks (so Miami) but once he'd hopped in he quickly warmed to it. 'Everything feels right – ergonomics, steering, pedals, gears. Then there's that engine. Thunderous, never-ending power, tractable at tickover, bonkers at the red line. Utterly superb.'
Bovingdon agrees. 'Of all the magic moments I had over two days, the F50 provided the most brilliant sequence – chasing the Enzo and GTO. You can lean so hard on the thing it's amazing, and it rewards on so many levels when you up the pace – the gearchange is perfect, the brakes are strong and trustworthy, the engine is a work of art. It's a proper old-fashioned supercar made useable.'
'I certainly had my most memorable and committed drive by far in the F50,' adds Meaden. 'It's tactile enough to make you feel part of the process at all times, with an excess of power and performance that leaves you feeling like you've got close but not quite touched the outer limits of its ability. I found it completely absorbing.'
The last word goes to Bovingdon: 'The Enzo is more sophisticated and arguably a greater achievement, but Ferrari perfected what we think of as a supercar when it made the F50. It's the most engaging physically and emotionally, which is why it's one of the best supercars Ferrari has made.'
Specs
| | | | | |
| --- | --- | --- | --- | --- |
|   | Ferrari 288 GTO | Ferrari F40 | Ferrari F50 | Ferrari Enzo |
| Engine | V8, 2855cc, twin-turbo | V8, 2936cc, twin-turbo | V12, 4699cc | V12, 5999cc |
| Power | 394bhp @ 7000rpm | 471bhp @ 7000rpm | 513bhp @ 8500rpm | 651bhp @ 7800rpm |
| Torque | 366lb ft @ 3800rpm | 426lb ft @ 4000rpm | 347lb ft @ 6500rpm | 485lb ft @ 5500rpm |
| Weight (dry) | 1160kg | 1100kg | 1230kg | 1255kg |
| Power-to-weight (dry) | 345bhp/ton | 437bhp/ton | 424bhp/ton | 527bhp/ton |
| 0-62mph | 4.9sec | 4.1sec  | 3.9sec | 3.7sec  |
| Top speed | 190mph | 201mph | 202mph | 217mph+ |
| Price new | £72,999 (1984) | £193,000 (1987) | £342,700 (1995) | c£420,000 (2002) |
| Value today | £2.4m | £800,000-£1.5m | £2.2m | £1.6m-£2.6m |
This story was first featured in issue evo 275. Browse back issues at the evo shop.