Land Rover Defender V8 2021 review – a G63 rival, or something more subtle?
Land Rover has given the Defender a supercharged V8, with mixed results…
Now it goes without saying that cars like the new Defender V8 are never going to be a rational buying decision, so it's probably true that if you've got one on your shopping list and you're about to read this review, you've already made up your mind. To you I apologise in advance.
We've always known that Land Rover would end up shoving a V8 engine into the Defender, but the question was always which V8 it would be, and whether it'd go after AMG's wild (and wildly popular) G63. So when the new V8 was revealed – earlier than many might have expected too, for background – it answered both of those questions to something of a collective groan from many with chequebooks at the ready.
That was because under the Defender V8's familiar bonnet is a familiar 5-litre supercharged V8 engine with 518bhp – a relatively relaxed state of tune that is currently available in the standard non-SVR Range Rover Sport. In this case, the 5.2sec 0-62mph time is only OK, the V8 barely feeling any more well endowed than one of the excellent new in-line six diesels found elsewhere in the range. What everyone was quietly hoping for was the application of the new twin-turbo 4.4-litre unit found in the recently revealed Range Rover, reviving a historical engine partnership between JLR and BMW.
Picking out the £100,890 Defender 90 V8 amongst lesser models is also a challenge, as other than the small V8 badge and blue brake calipers, only the barely contained muffler and quad exhaust outlets signal its intent, and while subtlety is a virtue I generally admire, I'm going to suggest those in the market for a V8 Defender don't. It feels a little undernourished, like the V8 project was cut short – a ruse to confidently and consistently sell six-figure Defenders, not to mention one that'll use up however many AJV8s they have lying around in various storage units across the midlands.
So the new Defender V8 isn't quite a G63 rival, and its price point suggests so, but there's something else just not quite right about it. The Defender V8 feels just as cynical to drive as it is presented. Defenders are always big cars, and always heavy, but thanks to a superb ride quality, and a relaxed gait matched to easy, generous grunt from the new six-cylinder diesel engines, they're generally a very nice thing in which to slowly make progress across any of the UK's mottled landscape.
Partnership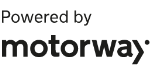 Need to sell your car?
Find your best offer from over 5,000+ dealers. It's that easy.
The short-wheelbase V8? Less so. The long-travel suspension that seems to reach deep into the tarmac on lesser models is totally flipped on its head, the air springs almost feeling like they're at full compression all the time, and their only movement is up into rebound after initially crashing into bumps in the tarmac. The standard 22-inch wheels might balance out the design, but they also rob the Defender of yet more critical suppleness, and because the wheelbase is compressed in length you're not only dealing with lateral roll but pitch and dive so pronounced it feels just as likely to do a backflip as it is to roll over sideways. This is evident in other short-wheelbase models, but is accentuated in the V8 due to the poor calibration and lack of response from both engine and gearbox.
Open the long-travel throttle and you get a whole lot of nothing. Push a little deeper and forward momentum will suddenly arrive all at once, with the supercharger's instantaneous punch throwing the Defender's nose in the air like a dingy with an oversized outboard on the back.
Try to find a flow and the eight-speed automatic transmission then gets in the way, as it either puts the engine completely out of the powerband by slipping into the highest gear possible (the V8's attempt at keeping things efficient) or hurriedly hunting around the lower gears with yawning chasms of time before one's finally been selected. The brakes are powerful, as you'd hope in something with this much power and weight to then slow down, but the pedal is long and doesn't instill confidence, while the steering's slow ratio (for off-roading reasons) feels out of sync with the pace the powertrain suggests it's comfortable with.
And while it can feel brisk if you've kept your foot down for long enough, thanks to a near 2.5-ton weight figure it's not actually that quick, all while eliciting little more than a distant growl from the four exhaust tips. It's also thirsty (18mpg was about as good as we could get in mixed driving), and while the inherent interior quality and materials are excellent, covering a Defender's steering wheel in suede cloth feels a little inappropriate.
It's all rather disjointed. Where a G63 seems to transcend its ultimate ridiculousness to be a car that sort of has a point (even though it really doesn't), a V8 Defender feels half finished, taking away some of the Defender's best bits and highlighting its worst. There's no doubt that JLR's SVO division will get its hands on the Defender at some point, and regardless of the engine option available could well find itself in the realm of the ridiculous, but until then this Defender V8 is more irrelevant than irreverent.
Prices and rivals
Short-wheelbase Defender 90 V8s kick off at £100,890. A huge amount of money, for sure, but it's pretty much totally stacked with kit, with the new floating Pivi Pro infotainment system, a great sound system, all the cameras, all the glass and all of the wheels. Carpathian Edition models add an extended range paint finish and some of the extra body cladding usually found on the options list amongst other bits and bobs for an extra £6000 or so.
In terms of rivals, well the £164,065 G63 is the obvious choice, and while objectively a bad car, it is one that has its own form of desirability, somewhere. Lamborghini's Urus costs about the same, is a more dynamic and less off-roady rival, and will no doubt appeal to the same sort of customer. Aston's (also) £164,000 DBX is by far the best to drive, and is a more stately SUV compared to the rest. There's also the usual X5 M, GLE63 S, Audi RSQ8, Porsche Cayenne Turbo, Maserati Levante Trofeo – they all do much the same thing in different skins.