'Every empty-headed EV start-up feels compelled to build a 2000bhp hypercar'
In a world gone power-mad, we need the next Elise more than ever, says Meaden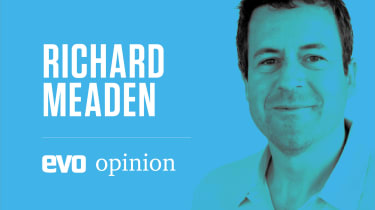 In reflecting on the life and times of the Lotus Elise elsewhere in this issue, I've felt moved to revisit a thought that's been rolling around my head for a while now. Namely that the fast car industry is fresh out of ideas.
Let's face it. If environmental pressures really are as crushing as they seem, then synthetic fuels or not, it's easy to see how a situation may arise where excessively fast cars will have no conscionable place in our futures. That goes for ICE, EV or any other denomination, for energy – green or otherwise – will quickly become regarded as an increasingly precious commodity. Something to be used wisely, not squandered on powering profligate performance cars. 
The smart money, you'd think, would have shifted to selling fun, not speed. Yet instead of seeing the environmental crisis as perhaps the one and only opportunity to reboot the system and focus on accessible, socially acceptable enjoyment, every empty-headed EV start-up feels compelled to build a 2000bhp hypercar. That Lotus can be counted amongst them is perhaps most depressing because the people at Potash Lane are smarter than that. Then again, perhaps it's the market and the legislation that drives it that's dumb?
> Lotus Type 62/2 coachbuilt by Radford debuts at The Quail
Ultra-fast EVs are easy to poke fun at, and I am genuinely yet to meet anyone who wants to own one. Yet it's not just the EV players who are missing the point. Between the people I know and those who get in touch via social media, supercar ownership is beginning to lose its shine as established players pump out successive models with increasing frequency. Not because customers are clamouring for faster cars, but rather to bolster balance sheets, satisfy shareholders and give offerings to the gods of the FTSE and NYSE.
Don't get me wrong. Everyone begins their supercar ownership journey somewhere, so if this year marks the start of yours then fill yer boots. However, what I'm hearing from people who have been riding the supercar merry-go-round for years is an increasing sense of buying fatigue. It seems there's a limit to how many newer, faster, yet not necessarily better supercars you can buy before you question why you're doing it. For the first time in a long time – perhaps ever – the legendary names appear to be losing their lustre.
How different things were in the mid-1990s, when the Elise first appeared. The product of true genius, it was pretty, modest and powered by a humble mass-produced engine, yet it was packed with innovative and beautifully simple engineering. The driving experience was like nothing seen before, or since. So unique in fact that whilst some of the original S1's extraordinary purity has been lost in subsequent iterations, the Final Edition Elise remains a benchmark a quarter of a century later. All of which makes me wonder: when did the pursuit of four-wheeled pleasure become so wanton?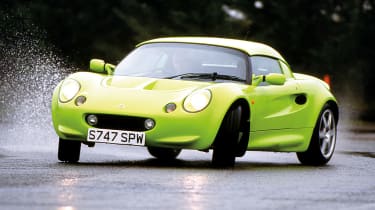 With the future uncertain and the present succeeding only in delivering more of the things we didn't ask for, it's hardly any wonder we've taken to looking back to find some solace. The dictionary definition of nostalgia is a sentimental longing or wistful affection for a period in the past. The automotive definition appears to be restomod. An ugly term to describe beautiful cars, the rise of the restomod is one of the most vibrant areas of the automotive scene. Yet I would also contend that this burgeoning trend for reimagining classics is the bellwether for a sector that has long since lost its way.
It's impossible not to find plenty to love in the products of Alfaholics, Eagle, Singer and all the other companies dedicating themselves to the cause. I'd have one of each in a heartbeat, yet still part of me feels downcast that we get so excited about what the music industry would describe as something between a cover version and a digitally remastered original. 
I'm sure you're all fed-up to the back teeth with hearing about the GR Yaris, but if nothing else the roaring success of this little Toyota proves that there is a strong appetite for affordable, meaningful, real world performance cars that capture the wider imagination. Big fish buy the low-volume, high-margin metal, but when offered the right bait we minnows bite in our tens of thousands. We just take a bit more guile to play onto the hook. 
Far from finding a new route to long-term acceptability and sustainability, it feels like fast cars and the companies that make them are flat-out on the road to perdition. The time is ripe for the next 'Elise moment'. Sadly, by present reckoning it's more likely to be a £250k restomodded S1 Elise than anything so refreshing as a new take on the affordable sports car.