Lotus and Williams Advanced Engineering announce technical partnership
Lotus's march towards a prosperous future continues with a technical tie-up with WAE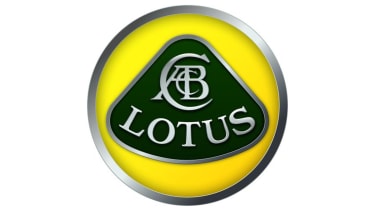 The exciting journey being undertaken by Lotus has taken another step forward with the announcement of a technical partnership between it and Williams Advanced Engineering.
The partnership will focus on future propulsion technology, applying WAE's know-how of high-output batteries and electric motors for application in future Lotus models. Part of WAE's inherited expertise has been driven by its involvement in Formula E powertrain and battery development, something that is becoming increasingly valuable as the automotive landscape changes direction towards greater electrification.
> Click here for more on Lotus's exciting future
Phil Popham, CEO of Lotus Cars, said: 'Our new technology partnership with Williams Advanced Engineering is part of a strategy to expand our knowledge and capability in the rapidly changing automotive landscape. Applying advanced propulsion powertrains can provide numerous exciting solutions across multiple vehicle sectors. Our combined and complementary experiences make this a very compelling match of engineering talent, technical ability and pioneering British spirit.'
What does this all mean? Well, as Lotus prepares for a bright future under its new majority owner Geely, the sports car maker is strengthening its ties to the rich variety of local technical partners in all forms as its renaissance continues to take shape. This path down electrification is not an unexpected one however, as Geely's other performance brand, Polestar, has already made its own strides in electrification.
Williams Advanced Engineering should be a perfect partner for Lotus though, as it has its own ties to performance and sports car engineering, previously partnering with Jaguar on the stalled CX-75 supercar that was on the verge of joining the elite group of hybridised hypercars, the McLaren P1, LaFerrari and Porsche 918 Spyder. As Lotus's future continues to take shape, we have plenty of reason to believe this new connection might be more successful.