2023 Polestar 3 revealed – new-era Swedish SUV to battle BMW, Audi and Mercedes
New Polestar 3 is a stylish Audi e-tron rival and a very Swedish take on the luxury EV SUV
 This is the all-new Polestar 3, a next-generation midsize all-electric SUV of the kind that's proving to be a must-have range member for any premium brand. It'll hit the roads next year in the UK and will initially come in two long-range, dual-motor specifications priced from £79,900, with the line-up extending downwards in time. 
At 4900mm long the Polestar 3 is equivalent in size to the Audi e-tron, but it features a larger, 111kWh battery pack that's closer in capacity to the one in the bigger and more expensive BMW iX. As with many EVs, the batteries are mounted in a flat panel under the cabin floor, and they sit within a modular steel unibody chassis that will form the underpinnings of a whole generation of new Polestar and Volvo models from this point forward. This is not, however, the Aston Martin-style extruded aluminium platform that we know is currently in development – that will debut under the Porsche Taycan-rivalling Polestar 5 in a few years' time. For now, this steel chassis is being co-developed with Volvo and will also be seen under the all-electric XC90 replacement that will debut in a few weeks. 
The Polestar 3 will run a 400V electrical system that allows a DC charging capability of up to 250kW, so it'll still be able to make use of the public high-speed charging network that's continually expanding around the UK and Europe. An advantage of the big battery pack is an impressive 390-mile estimated range on the WLTP cycle – a significant 75-mile jump over the aforementioned BMW. The battery feeds two electric motors that together produce either 489bhp or 517bhp, the latter coming within an optional £5600 Performance Pack. The 3 will reach 62mph in 5sec dead, or 4.7sec with the Performance Pack, and top out at 130mph.
The dual-motor layout gives the Polestar 3 all-wheel drive, and the rear-mounted motor has a clutched drive system, giving the rear axle torque-vectoring capabilities. All this is very good for driving dynamics and agility, until you find out that the 3 weighs in at 2584kg, minimum, rising to 2670kg in certain specifications. Polestar is currently unique in its field by publishing a life-cycle analysis for all its models, estimating the total carbon emissions over a 20-year usage period. The Polestar 3's figure will be released closer to the model's launch, and given that large battery capacity, we suspect it'll make for some interesting reading. 
Partnership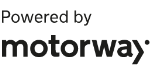 Need to sell your car?
Find your best offer from over 5,000+ dealers. It's that easy.
> Polestar 2 BST Edition 270 revealed – limited-run 469bhp EV
To haul the Polestar's mass to a stop, all models feature four-piston Brembo brakes in addition to the usual regenerative braking system. These sit behind staggered 21- or 22-inch wheels and tyre packages, both coming with 265-section rubber up front and 295-section at the rear. The Polestar 3 includes a standard air-suspension setup that's height adjustable and comes with adaptive and electronically adjustable dampers. The suspension layout itself is a Jaguar-like double-wishbone setup up front, with an integral-link arrangement at the back. 
What will likely matter to buyers more than its technical makeup, though, is the fact the 3's design is as slick and modern as Polestar's image. Its aesthetic is fresh and distinctive, incorporating existing Polestar design cues, such as the hammer running lights, and pairing them to a more organic aesthetic that makes most of its German rivals look a bit conservative and uninteresting. 
This contemporary feeling is accentuated inside the cabin, with a simple layout that incorporates clean digital interfaces and extremely high-quality materials into a design that's more opulent than a rival Tesla yet more streamlined than something from Mercedes-Benz. 
The Polestar 3's interfaces are driven by Google software, something that's also utilised by the Polestar 2 and currently sits right at the top of the class when it comes to ease of use and digital performance. The Polestar 3's autonomous driving aids have also been  future-proofed, with the integration of an optional lidar system that will extend the car's functionality as legislation in global markets continues to evolve. 
So if you're looking for a premium, midsize electric SUV, the Polestar 3 makes a compelling case. It's a saturated market, and it'll only get busier, but with a fresh outlook and cutting-edge technology, this might be the Polestar that doesn't just make its traditional German rivals worried, but also catches the attention of Porsche and Tesla.