Porsche 718 Cayman GT4, Boxster Spyder and GTS 4.0s now available with PDK
All of Porsche's mid-engined flat-six variants are now available with a dual-clutch 'box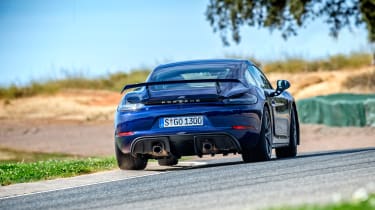 Porsche has announced that all of its mid-engined 718 models fitted with a flat-six engine – that's 718 Cayman GT4, 718 Boxster Spyder, and the GTS 4.0 variants of both Cayman and Boxster – are now available with a seven-speed dual-clutch PDK transmission as an alternative to the standard six-speed manual. 
The engine is unchanged save for a mild 7lb ft rise in torque in all models, which combined to the seamless upshifts and shorter gear ratios of the PDK, increases performance across the board. The 414bhp Cayman GT4 and Boxster Spyder both reach 62mph in 3.9sec with PDK, 0.5sec faster than the traditional manual, while the 0-124mph time is down 0.4sec at 13.4sec.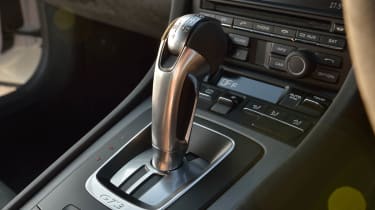 The 395bhp Boxster and Cayman GTS 4.0 reach the 62mph benchmark in 4.0sec, which is half a second quicker than their manual counterparts, and eventually go on to 124mph in 13.7sec, again 0.4sec faster.
Fuel consumption ratings are also improved compared to the manual, due in most part to the extra gear ratio, with both GTS models hitting a WLTP figure of 28mpg, 2.1mpg better, while the GT4/Spyder pair are rated at 26.4mpg, an 0.7mpg improvement compared to the manual. 
Porsche's engineers have also adjusted the rear locking differential on GT4 and Spyder models when fitted with PDK, increasing locking values from 22 and 27 percent respectively with the manual to 30 and 37 percent. This further improves traction both in a straight line and when steering lock is applied. 
While the PDK is standard-fit across the 911 Carrera and Targa line-up, with a manual transmission a no-cost option on some variants, in the 718 range PDK is still a cost option, adding £2303 for the GTS and £2000 to the GT4/Spyder.