Renault steers from the rear
'Active drive' marks the return of four-wheel-steering systems
Remember four-wheel steer? Back in the '80s it was heralded as the next big thing in terms of chassis enhancement. But it never really took off, mainly because it proved too expensive for the potential benefits (namely a slight reduction in understeer) and because clever passive-rear-steer suspension designs could offer similar benefits at a much lower cost.
Now Renault is about to bring back active 4WS with a new system that could revolutionise how we think about steering from the rear. Called 'Active Drive', the breakthrough (according to Renault) is the way its rear-steer hardware is controlled by an ECU that monitors steering inputs, vehicle speed and the ESP system every 10 milliseconds, enabling it to offer a massive improvement in vehicle dynamics.
To prove this, Renault has invited evo to its proving ground near Paris to try a diesel-powered new Laguna equipped with the system. And the dynamic benchmark for this drive? A Porsche Boxster…
Driving both cars – and a standard Laguna as well – through a violent lane-change is illuminating. While the standard Laguna is hardly a dynamic benchmark, once fitted with Active Drive it transforms itself into one of the most agile front-drive cars I've ever driven.
The steering is much more direct for a start, turn-in sharp but not aggressively so, but it's when you push the boundaries of adhesion that it really shows its mettle. Understeer has been banished, so instead of heading straight on when barrelling into a tightening corner, the car adopts a delicious four-wheel drift as the technology makes the most of the available grip. It's only with serious provocation that the ESP intervenes – most of the time the Active Drive system sorts out any wayward handling itself.
Shocking as it may sound, the Boxster really has its work cut out to match the speed and agility of the Laguna through the slalom. Renaultsport has been involved with the development of Active Drive from the outset, and you can tell. Renault really could have a dynamic revolution on its hands here, so long as it finds its way onto road cars in undiluted form.
Partnership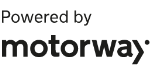 Need to sell your car?
Find your best offer from over 5,000+ dealers. It's that easy.
The first model to get the system will be the new Laguna Coupe, which we'll see at the Geneva show next spring. After that, it should become available on most 'interesting' Renaults thanks to a company decision to ensure all current and future models can accommodate the hardware. With rivals developing similar 4WS systems, Renault is keen to maximise its head start by bringing it to market as soon as possible, so watch this space.