Renault Clio RS16 – Dead on arrival
With 271bhp, a manual gearbox and a weaponised chassis, this 'SuperClio' could have restored the Renault Sport Clio's reputation, but instead it had to be sacrificed for a higher cause
Officially the Renault Clio RS16 was a concept car, created by Renault Sport as a 40th birthday present to itself. But while most concepts are made of spit and tissues, this swollen Clio was capable of being used hard, as it proved at its reveal in May 2016 when Heikki Kovalainen thrashed it around the Monaco Grand Prix track. The following month the same stridently yellow 'concept' appeared at the Goodwood Festival of Speed, where it spent a long weekend zooming repeatedly up Lord March's driveway for the amusement of onlookers. 
Plainly this wasn't a concept at all, as was later confirmed to members of the media invited to a Renault test facility to meet the black RS16 engineering mule and hear more from the small, self-described 'commando' team who had confected this tiny ball of muscle in just five months. It was codenamed KZ01, they explained, which sounded very corporate until you said 'kay zee one' out loud in a French accent and realised the wry nod to the madness inherent in the idea. 
> Renault 5 EV stars at Munich motor show – production due in 2024
And what an idea it was, the ingredients running like this: 271bhp 2-litre turbo engine from the Mégane 275 Trophy-R, six-speed manual gearbox, limited-slip diff, trick 'Perfohub' front suspension from the previous Renault Sport Clio allied to Mégane hubs and the 360mm front brakes from the Trophy-R's optional Nürburgring pack, rear axle from the Clio R3T rally car, Öhlins dampers, 60mm wider tracks, 19-inch Mégane wheels running Michelin Pilot Sport Cup 2s, and an Akrapovic exhaust.
This was, said its creators, the 'SuperClio', though they admitted they'd abandoned a lunatic plan to make it mid-engined. This would have given no handling advantage, they claimed. Anyone caught in a wildly rotating Clio V6 might agree. The engineers also reckoned that moving the engine would have added weight, whereas by sticking with a front engine – while ditching the double-clutch 'box of the Clio 200, binning the back seats and air-con, and installing a lithium-ion battery – the SuperClio was no heavier than the car on which it was based.
Some of the details within the RS16 belied how hard the engineers had strived to make it production-ready, despite the hurried development programme. To accommodate the larger Mégane engine, they'd used subframe parts from the Kangoo van, while the Clio electronics talked to the brains of an unfamiliar engine using software adapted from the Dacia Sandero. These were not so much bodges as cost-effective parts-bin solutions to ensure that a production RS16 could be built for reasonable money. Renault Sport went so far as to say that if and when the car was signed off, its factory could build two or three a day. 
Partnership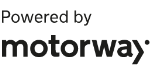 Need to sell your car?
Find your best offer from over 5,000+ dealers. It's that easy.
Building it, however, was also where the problem lay. In 2016 the Dieppe plant was being prepared for the brand new Alpine A110, and trying to introduce another model line, clever parts sharing or not, would demand time and people that could not be spared. The alternative was to delay the RS16 until the A110 was on stream, but this would have slipped the SuperClio's on-sale date into 2018 and by then, Renault management agreed, the momentum would have been lost. Though two more prototypes were built for durability work and the car was crash tested in left- and right-hand-drive variants, the mouth-watering Clio RS16 wasn't to be. But this story doesn't have an entirely unhappy ending because it died to make sure we got the Alpine A110.