Saab on the brink - again
Saab has announced that it won't be attending the Frankfurt motor show, while reports from Sweden suggest creditors are losing patience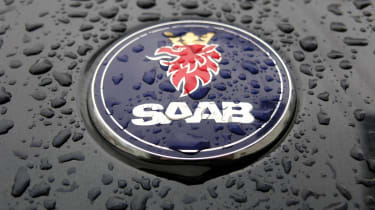 More bad news from Saab, with the announcement that the crisis-striken Swedish manufacturer has withdrawn from the forthcoming Frankfurt motor show. Reports from Sweden also suggest that Saab's creditors are on the verge of beginning a 'collection process' against it for unpaid debts. 
Saab has been in the midst of a financing crisis since March and the company hasn't produced a car since June. Despite several announcements of new investment partners, there's no sign of production restarting on the 9-3 and 9-5 at the company's Trollhattan factory.
The company announced its withdrawl from Frankfurt with a simple statement saying it didn't see the show as being a sensible way to spend its limited resources. At the same time, Bloomberg is reporting that Saab has to pay the money it owes to two suppliers by tomorrow to avoid having the debt sent to a collection agency.