BAC and Viritech team up in development of hydrogen sports car powertrains
Specialist hydrogen powertrain company to partner with BAC to create carbon-neutral sports car powertrains
Hydrogen powertrain innovator Viritech has partnered up with British sports car company BAC in the development of high performance, low carbon powertrain systems for use in sports cars, starting with the BAC Mono. 
The partnership has underpinned a successful bid for a funding grant from the Office for Zero Emissions Vehicles, through the Niche Vehicle Network, supported by Innovate UK. The grant will be used in the development of a new generation of hydrogen powertrains designed specifically for low-volume automotive applications, giving small high performance outfits like BAC a lifeline after the 2030 ban on combustion-powered vehicles comes into effect. 
Viritech's experience in hydrogen technology already expands across a variety of applications, from automotive, marine to aerospace, specialising in all elements of the hydrogen fuel-cell powertrain, including optimised H2 energy management, pressure vessels and lightweight energy stores. 
Viritech Chief Technical Officer Matt Faulks says, 'working with BAC on this exciting challenge is a perfect partnership. We share a passion for automotive innovation and developing high-performance vehicles, as well as a commitment to ensuring all entities in the industry from Niche to high volume have a vibrant, zero emission future.'
It is these low-impact and lightweight fundamentals of a hydrogen powertrain that syncs with BAC's core brand values of driver involvement and uncompromising performance. The project will be built from BAC's Mono, and explore a solution to maintaining critical driver engagement by reducing weight and preserving the delicate balance of elements within a sports car's technical package.
Neill Briggs, BAC Co-Founder and Director of Product Development commented, 'we are delighted to be working with Viritech and their ground-breaking approach to FCEV. Technology has always been at the forefront of our development, and we remain committed to exploring new automotive innovations within all that we do. Alternative fuels, along with lightweight construction methods, reduces vehicle emissions considerably without compromising driver engagement, something we are committed to preserving at BAC.'
Partnership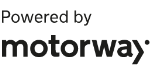 Need to sell your car?
Find your best offer from over 5,000+ dealers. It's that easy.
So with the combustion engine on its way out, and little in the way of legislation that will allow low-volume sports car manufacturers a mechanism to continue their manufacturing beyond 2030, it's these sorts of collaborations that will form an essential lifeline. Just as Cosworth and Ford were the go-to powertrain suppliers in the past half-century, it's companies like Viritech that might just be the future.