Budget 2010 latest
Want to know how yesterday's budget affects motorists? Find the salient points here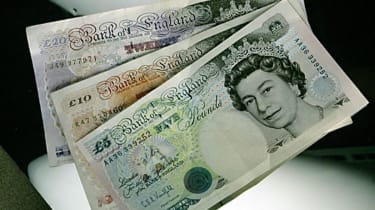 Budget day yesterday, so what do you need to know?
1. VAT goes up
VAT will be increased from 17.5% to 20% from the 4th January next year. So, if you're buying a new car, then unless the manufacturer in question holds its prices, you're going to be paying a few hundred quid more: a Renaultsport Clio 200 will rise from £17,710 to £18,087, while after the rise an £87,455 Jag XJ Supersports will cost £89,316.
2. Insurance tax increases
You'll be paying more for your car insurance, too. The standard rate of Insurance Premium Tax will increase from 5% to 6% and the higher rate will go up ffrom 17.5% to 20%.
3. Fuel prices static
Fuel duty remained static in the budget, although there's already a planned rise in place for 1st October, when prices will increase by 1 pence per litre. On January 1st 2011 fuel will go up by a further 0.76 pence.
As a footnote to that, the government will also review fluctuating fuel prices with the aim of creating a fair fuel stabiliser and a possibly fuel duty discount for remote areas
4. Company Car Tax increases
This is going to be further focused on taxing higher emissions vehicles. From April 2011 the 15% tax band will be lowered by 5g/km so that it includes cars putting out between 121 and 129g/km of CO2. Above that tax increases by 1% per 5g/km up to a maximum of 35%. Discounts on higher emitting hybrid cars such as the Lexus RX400h will also be removed.
5. Speed cameras
OK, so it might not affect you directly, but central government is withdrawing funding for speed cameras, forcing local authorities to meet the costs themselves. We're not sure how this will pan out at the moment, but it could well mean fewer speed camera locations, but even more pressure on each one to make them pay their way.