Porsche 911 GT3 RS 2015 review - Faster than a Ferrari 458 Speciale? Watch to find out - Ride and handling
Breathtakingly exciting and the most communicative 991 yet, the latest GT3 RS is a triumph
The RS was initially launched at the inordinately fun yet extremely demanding Bilster Berg circuit in Germany. The numerous crests (there is one that makes Laguna Seca's corkscrew look like child's play), compressions and cambers could and should unsettle a 911 horribly, yet the RS is staggering in its stability and in the confidence it inspires.
With the same huge wheels and tyres as the 918 Spyder, not to mention the wider front and rear axles courtesy of the engorged Turbo body, the new RS has simply monstrous amounts of grip. The turn-in grip is staggering, the grip and poise under braking (even trail braking) is ridiculous and the way it digs in and fires out of a corner under full accelerative load is sensational.
• Porsche 911 GT3: all generations tested
And yet while talk of huge grip can sometimes feel negative and dull, in the case of the RS it simply translates to breathtakingly exciting agility (and speed). You still have to drive it like a rear-engined car, you still enjoy the unique balance and the terrific traction inherent in a 911, it's just that you feel like you can take previously untold liberties.
Perhaps the biggest surprise, however, was how well all this translated to the road. With the monstrous lateral grip that it can generate you might think it would be simply too fast to enjoy on the road, but that isn't the case. Certainly if you drive it to its limits you are going ludicrously fast, however it is still a rewarding car at legal speeds because of the way the whole car talks to you. With the clonks from the rose-jointed suspension, more noise reaching you from the engine and the immediacy of all the controls you feel constantly in touch and involved as the RS travels down the road.
Partnership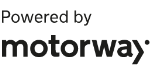 Need to sell your car?
Find your best offer from over 5,000+ dealers. It's that easy.
The electric power assisted steering has taken another leap on too, giving much more textural feedback to your hands. Finally this is a 991-generation 911 with real steering feel. Given the alacrity of the chassis' responses to inputs we also think the smaller 360mm diameter wheel (first seen in the 918 Spyder) is a good addition to the car. Even the ride is perfectly acceptable in the softer of its two settings, because while it is no feather bed it doesn't beat you up and actually feels marginally more forgiving than the standard GT3.