Toyota GT86 (2012-2021) review – living with it
Our view after seven months with Toyota's sports car.
Toyota GT86 Blue Edition – Antony Ingram, staff writer evo
First published in evo 264, September 2019
Japanese car companies seem to like to string out their cars' development programmes. From our first glimpse of the Toyota FT-1 concept to driving the production Supra took more than five years. The Honda NSX took even longer – Honda first announced its intention to build a new supercar back in 2007, nine years before we drove the finished article.
We've seen it all before, of course, with the Toyota GT86. The wait between the FT-86 concept emerging in late 2009 and the first press drives in early 2012 seemed interminable – particularly when the idea of a new lightweight, front-engined, rear-driven sports car at a sensible price point was like weapons-grade catnip to me.
It would be later still before I eventually drove one, and as it turns out, a full nine years after first poring over the FT-86 in magazines that I had one I could call my own – albeit for a crushingly brief six months.
I'm under no illusions the GT86 is perfect, just as I'm aware the Mazda MX-5s I'm also fond of have glaring flaws. Nor did the tweaks to our Blue Edition with its Performance Pack – great colour, Brembos, Sachs dampers and all – fix all the Toyota's foibles, though it's undoubtedly the best GT86 I've driven as a result of those.
Brake feel, for instance, was excellent. As was endurance, as it turned out – the GT86 was my steed for the first evo track evening of 2019 and at the Bedford Autodrome, notoriously tough on brakes, the pedal was as firm at the end of the day as it was at the start. It's fair to say the stoppers weren't unduly taxed by speed given the 86's relatively low power output, but nor did I go easy on them.
Partnership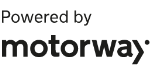 Need to sell your car?
Find your best offer from over 5,000+ dealers. It's that easy.
That trackday also highlighted how beautifully balanced the GT86 was. It was apparent on the road too, but where the low-grip Michelin Primacy tyres resulted in occasional moments of unease on the road, failing to grip quite as tenaciously as you'd hope they might, you pushed right through that on the more consistent surface of a track.
The tyres actually served up reasonable grip on a circuit, but the way you could adjust the car's balance with tiny movements of the throttle and steering was the car's real strength, dancing around on its tiptoes all day. As rain drew in at the end of the day some of the unpredictability and unsteadiness returned, but in the dry it was a joy.
But yes, I'd still change the tyres. This is a road car first and foremost, and one that's better than ever as Toyota (and Subaru) have made small tweaks here and there. Those Sachs dampers brought excellent body control but also more compliance than I remembered from past GT86s. It was relatively quiet at speed, and the sculpted seats were as comfortable as they were supportive.
It was also astonishingly frugal when you weren't on a qualifying lap. A figure of 40mpg-plus was the norm for me, and while I have a fairly light foot on the road, the fact the very worst tank (a full half of which was consumed on the trackday) was an indicated 34mpg, was deeply impressive. Given both tyres and brakes had oodles of life left in them suggested the GT86 would not be an expensive car to run.
And so it came down to the engine. This has been one of the 86's sticking points since it first arrived, with many claiming it's underpowered or, more pertinently, under-torqued. For me, most of the time, it felt plenty quick enough – 200-odd horsepower in a circa-1200kg car is hardly puny. I enjoyed the growling induction note too, and the naturally aspirated throttle response.
But that same engine did also prove the car's greatest frustration where it should have been a joy. A few months before it left I took the 86 to the Yorkshire Dales to assist with a group test, and on the undulating Buttertubs Pass I found myself changing down gears not to enjoy the engine and 'box but simply to maintain progress.
I relish opportunities to thrash small, light and underpowered cars, but I've no doubt at all that the 86 would have been better on that road with both a little more torque and, once again, better, more confidence-inspiring tyres. I know this because only a month or two earlier I'd had a hoot on that same road in the nippier, grippier, but no less adjustable Alpine A110. Granted, the Alpine is 50 per cent more expensive than the Toyota, but on this occasion it absolutely justified that price difference.
You should probably then see the 86 as more of a blank canvas, like so many Japanese performance cars before it. With a set of decent tyres, a remapped ECU, perhaps a filter and exhaust and a much, much better infotainment system, the GT86 would be a hell of a car.
One more thing: Just a day before the GT86 was whisked away by the man from Toyota, I'd returned from the launch of the new Supra out in Spain. The GT86 is, for me, still the best sports car Toyota sells.
Date acquired: October 2018
Duration of test: 7 months
Total test mileage: 6251
Overall mpg: 40.7
Costs: £0