Aston Martin DB10 review - Watch us drive James Bond's Spectre car
Updated with video. Aston's new Bond car offers an insight into the its future models. We drive one of ten
Those iconic Bond moments are seared into the consciousness of millions. Sean Connery awakening to Pussy Galore, Ursula Andress emerging from the sea, Halle Berry emerging from the sea… Oh, the cars. Yep. Love the cars. And the car chases. That one with the red Mini through Paris. Amazing. Actually, I think that was Bourne. What about that incredible sequence with the E34 M5 (3.6-litre, turbine alloys – it's all in the detail) and Peugeot 406? Hang on. Nope, that was Ronin. The Mustang? Oh god, that wasn't Bond either.
I'm not sure if anyone from the male species is allowed to say this, but I'm going to anyway: I'm not a massive Bond fan. Oh sure, I'll watch a Bond film on ITV4 if necessary, but I don't know my Dr No from my Octopussy, my Quantum of Solace from my, um, (hold on, let me just Google 'Bond films') Skyfall. I do remember Jaws on a space station, though, and Roger Moore with the Union Jack parachute, so I'm not totally Bond ignorant. And of course, like the rest of the universe, I vividly recall Q flipping up the black Bakelite gearknob of that DB5 and telling 007 never to touch the red button within.
Despite my patchy knowledge, the idea of driving a Bond car remains something to prize. Especially if it isn't a Z3. That really happened, didn't it? Anyway, the Aston Martin DB10 is a proper Bond car: beautiful, bespoke and rippling with an elegant aggression. Just ten were built for the filming of Spectre and today we'll be driving one on Millbrook Proving Ground's Hill Route. Despite this car being expected at the film premiere around a month from now, the only restriction imposed upon us is that we don't fly it off the infamous Millbrook yump. A kind man from Aston Martin even peels back the passenger footwell carpet to show us where the traction-control button is located…
Partnership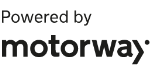 Need to sell your car?
Find your best offer from over 5,000+ dealers. It's that easy.
Under that carpet and beneath the clean, shimmering carbonfibre lines isn't a new DB11 (the DB9 replacement) or the next-generation V8 Vantage chassis fitted with the new AMG-sourced twin-turbocharged V8 engine. The DB10 is instead based on a V8 Vantage S with that razor-sharp 4.7-litre V8 engine, a six-speed manual gearbox and fixed-rate dampers. Yep, a six-speed manual, as requested by director Sam Mendes, who wanted to create a tangible link with the original, Silver Birch DB5 in Goldfinger that consummated the Bond/Aston Martin marriage, now celebrating its 50th anniversary. For a car that signals so much about Aston Martin's future, the underpinnings are resolutely old-school. The car isn't pure V8 Vantage, however, as it runs a 70mm longer wheelbase and a wider track to make sense of the broad shoulders. The DB10 is nearly as wide as a One-77.
The tantalising prospect of driving an AMG-powered Aston Martin will have to wait, then. However, the DB10 is still an important car in so many respects. It showcases some of the design language that we will see on the next V8 Vantage, it marks a new philosophy where the GT line (the DB11 we'll see at the Geneva motor show next year) and the pure sports cars will have two very distinct aesthetics, and the interior is loaded with ideas, shapes and textures that will feature on the next generation of cars. Lastly, the DB10's conception and creation demonstrates the skills of the new 'Q Advanced Engineering' division.
The DB10 was designed and built in just five months by Q Advanced. Essentially you can approach Aston Martin and then work in conjunction with Q Advanced to create a completely bespoke vision. Ferrari already does this, of course – just think the 512 BB-inspired, 458-based SP12 EC created for Eric Clapton. Now imagine your own fantasy Aston Martin, find a few quid (or maybe a couple of million) and Q Advanced Engineering will make your dreams come true…
As adverts go – and quite aside from the millions who'll see it on screens around the world until the end of time – the DB10 is stunning. It looks tight and ultra-compact, the surfaces are liquid-smooth but have a sharp tension, and the exaggerated, pinched hips and fulsome rear wheelarches are almost indecent. The decision to use large carbonfibre sections to reduce the number of shutlines really is effective, the car taking on an almost organic, shark-like form. Sorry – you can see what it looks like for yourself, of course. But the effect of being around the DB10, and in particular being around a new shape that is unmistakably Aston yet also very definitely not DB9-inspired, is genuinely exciting. When the lightweight door swings open it gets even better.
The sills, door trims and transmission tunnel are in a new satin-lacquered carbonfibre that's cool to the touch and reveals a subtle, understated glimpse of the herringbone pattern. Black leather with contrast stitching adds texture and a little luxury, but the overall impression is pared-back, almost minimalist. Even better is the view when you drop into the driver's seat. Ahead is a large central speedo reading up to 220mph; set within is a smaller circular cluster of three chronograph-style gauges for oil and water temperature and the fuel level. Set either side and mounted high up are two smaller dials. The left one is a rev-counter and the right, tantalisingly, a boost gauge, reading up to 30 psi (2bar). I love the analogue style of this stuff and I'm certain it'll be carried over, in theme at least, to the DB11 and the next sports car, too.
The steering wheel has three thick carbon spokes, a hexagonal boss similar to that of the Vulcan track car and the most gorgeous slivers of aluminium for various control functions. None of them actually move, but the jewel-like delta-wing-shaped menu buttons are ridiculously evocative, and although the wheel has loads of functionality – from Launch Control to Sport mode, damper adjustment (non-functional in this car) and even a thumb-recognition starter (hope this makes production!) – it doesn't feel cluttered. Of course, the Alcantara-and-leather  rim isn't actually round but it feels great: thick but not overly so and with the perfect amount of squish. For what is effectively a rolling concept, the attention to detail is fantastic.
Click here to read page 2 - Driving the DB10