Dirt Rally review – the best rally game ever?
A real return to form for the Dirt series, now available on PC, PS4 and Xbox One
Nowadays games appear almost afraid of presenting you with a challenge. High production values,  big budgets and the desire to please all types of gamers, mean making a game difficult is often last on the list of objectives.
Not so with Dirt Rally. This is a game which has depth in difficulty, not in content. So perfected is the physics engine and the challenge it presents, that the only way to truly succeed is with practice.
At times, Dirt Rally excels. The sound design in particular is excellent, as is the wide variety of cars on offer. The actual career mode is pretty stripped back and some might find the lack of detail on certain stages a little disappointing, but ultimately, the challenge of Dirt Rally should keep you coming back for more.
Gameplay
Dirt Rally takes a look at virtually every echelon and era of rally driving, from iconic Group B cars, to monstrous Pikes peak runners. Things kick off with a choice of either a classic Escort or Mini, both set on a dusty number of stages in Greece.
It acts as a gentle introduction into the world of Dirt Rally while the game installs, after which the rest of content for the game becomes available.
You've got a choice of career modes, which see you gradually work your way up through the ages up to modern rally cars and onto Pikes Peak. Progression is governed by the cost involved in buying cars, meaning you have to start off in the slower stuff.
This is a good thing, because Dirt Rally is tough, really, really tough. We didn't start taking victories in stages until we'd spent a lengthy amount of time practicing. Such is the difference in handling between individual vehicles that we effectively had to re-learn how to drive each one, making for a further challenge whenever we jumped up a class.
Partnership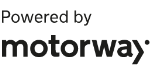 Need to sell your car?
Find your best offer from over 5,000+ dealers. It's that easy.
A lot of the time you're also battling against the elements, with snow and rain seriously altering the way that a car behaves. Then you have different surfaces to play with, which even further adds to the challenge. 
Those keen to get the most out of their car can look at the surfaces involved in a stage and have their mechanic set it up accordingly. On top of this, the more time you spend driving a car, the more upgrades are developed for it. Lastly, any vehicle damage is carried over, with a finite amount of time issued between stages to allow you to repair your car.
Where Dirt Rally's gameplay is at its best is when you start perfecting individual stages in specific cars. There's nuance and balance to the vehicles that isn't really present in modern off-road racing games. It means you can start to chip away at stage times, learning where you can brake later and even understanding where undulations and bumps might knock your car off line.
It all adds up to give a hugely rewarding experience. It's worth noting too, that while Dirt Rally is great using a PS4 or Xbox controller, it's most definitely better with a steering wheel.
Audio
The audio in Dirt Rally really does deserve special mention. Not only is it some of the best we've heard in a racing game, it serves real purpose, with the co-driver almost perfectly matching his pace notes up with a stage.
Played with a set of headphones, you can pick up all the small pieces of gravel hitting the underside of the car, or the squeak of brakes, or even cracks and pops when you lift off. Crucially, none of the cars have that tinny almost robotic sounding audio that plagues a lot of car games.
As for the co-driver, never does he sound pre-recorded or lacking in dynamism. The faster you go, the quicker and louder he talks, while slow runs and mistakes will be matched with equal intonation. You also get audio nods to damage done to the car, which can be useful if you're not quite sure exactly why it is behaving how it is.
Graphics
We've got a full in-depth review of Dirt Rally on PC over on the next page, but here we're looking at the PS4 version of the game.
While it definitely can't come close to the production values of the likes of a Gran Turismo or Forza title, there is a lot of visual flourishes that impress with Dirt Rally. Interior details are particularly good, with moving dials, shift lights and gear changes.
At night, in the rain, Dirty Rally really comes alive. Some of the stages lack detail, so the closed-in headlight-lit view out the front of your car is definitely where Dirt is at its best.
Rivals
While not really a direct competitor, track-based Asset Corsa boasts a huge range of tracks and vehicles and will plug the gap while we wait for Gran Turismo Sport.
Alternatively Xbox One owners should consider Forza Horizon's off-road 'storm island' DLC, which is fantastically exciting but not a patch on Dirty Rally for realism.