Bentley Arnage T
Old-school Bentley gets 500bhp and six speeds
Tell you what the Bentley Arnage T reminds me of. It isn't the leather-and-cigar- tinged aroma of old money. It isn't the nook of a Mayfair gentlemen's club lashed to a rocket-powered sled. It isn't the Queen, celebrity Bentley owner though she is. Or even Rita, Queen of Speed at Alton Towers.
No, it's a bloke called Vince McMahon, the boss of WWE (World Wrestling Entertainment). It doesn't matter if you haven't seen him in action on the box – he's a human Arnage T. To a tee. He wears conservative suits that almost, but not quite, disguise his ridiculously muscular physique, and although he's pretty old (61), he's got the teeth, hair density and volatile attitude of house-sized men 30 years his junior. He's also prone to vaulting into the ring from his usual commentary position and threatening to administer a pasting to whichever wrestler thinks he's hard enough (though it rarely comes to anything).
The act all requires a considerable suspension of disbelief on the part of the observer (if it ever came to a showdown with a 'for real' professional fighter, I know who my money would be on), and it's the same thing that's always bothered me about the Arnage T. For all its larger-than-life charisma and showmanship, for all its undoubted muscle and (given its size and weight) impressive agility, it's a fake. In a world inhabited by M5s, AMG Mercs, Quattroporte GTs, Lambo-engined Audis and, indeed, Bentley's own, less expensive and significantly more talented Flying Spur, it doesn't cut it from the driver's seat. In the stone cold analysis, it's the old man of the show.
Bentley knows this, of course, and is set to launch an all-new Arnage some time between 2008 and 2010. Meanwhile, though, the most sporting version of the company's aged flagship emerges for battle once more with its bespoke tailoring under even greater strain from the bulging, twin turbo-enhanced hardware beneath.
Partnership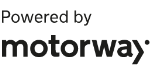 Need to sell your car?
Find your best offer from over 5,000+ dealers. It's that easy.
By replacing the Garrett turbos with lower-inertia Mitsubishi units and introducing a reprofiled camshaft with an all-new roller tappet system, power is up 11 per cent to a fashionable 500bhp. The Arnage T weighs two and a half tons, remember, so this isn't as excessive as it perhaps sounds. The 737lb ft (or freakier-sounding 1000Nm) of torque probably is, representing a hike of 14 per cent. To put this in perspective, that's over 50 per cent more torque than the 12-cylinder Conti GT, a car many would regard as being extravagantly endowed in that department.
It's all a bit too much for the old four-speed GM auto 'box. So that's been replaced by the latest six-speed ZF auto. Does the venerable 6.75-litre pushrod V8 (the second oldest engine in production, incidentally, after the Chevy V8) need six speeds with all that torque? No. It wouldn't really need four, but if you want a state-of-the-art gearbox with computer management, multiple modes and Tiptronic-style overrides, it comes with a minimum of six ratios.
'The objective,' says Bentley's Dr Ulrich Eichhorn, 'was to get the engine and transmission working together, enabling us to transmit every ounce of power, and eliminating the "rubber band effect" of the old torque converter.'
He isn't kidding. The drivetrain feels decades younger, the monumental torque delivery more connected and more controllable. Overtaking opportunities that would be marginal in the old Arnage T are hardly given a second thought. The shove is utterly surreal, the difference startling.
Come the twists, and the chassis/steering/braking improvements introduced two years ago suddenly make a lot more sense. For a car of its heft, its composure borders on the astounding. That Bentley has elected to separate the 'sport' setting of the transmission and the suspension is good news, too, given that the non-sport gearbox setting is the one you'll use most of the time.
The things the '07 changes haven't been able to change are the physics of size and weight and the realities of age. The Arnage T is too bulky and heavy to hustle with complete conviction, and its refinement and ride are no longer anything special. The Arnage T is bigger than that, of course, a body-building millionaire of a car in a sharp suit. Long may it continue.
Specifications
| | |
| --- | --- |
| Engine | V8, 6751cc, twin-trurbo |
| Max power | 500bhp @ 4200rpm |
| Max torque | 737 Ib ft @ 3200 |
| 0-60 | 5.2sec (claimed) |
| Top speed | 179mph (claimed) |
| On sale | Now |