Dodge Stormtrooper
Avenger-based Dodge concept has some neat tricks under its skin
Dodge that'll interest evo readers? Surely the SRT-10 Viper? Actually, no. This one has four seats, hardware a tad more sophisticated than a V10 truck engine and its roots in a rather prosaic saloon.
You wouldn't be alone if you hadn't paid much attention to the Dodge Avenger; about the only thing to recommend it is a budget price tag. But as the Stormtrooper version proves, a bit of imagination and a big injection of power could change that. In fact, the only unsurprising thing about this car is that it earned its name after designers twigged it looked just like one of the Star Wars baddies.
With its pearlescent white paintjob and bespoke bodykit and sitting on suspension that's an inch and a half closer to the ground than the original model, this Avenger was put together to resemble a Touring Car racer for the road, according to designer Scott Anderson. Mission accomplished there. His team then set about re-engineering it to drive like one.
The standard car's bodyshell was kept, the rest thrown away. New suspension, developed by German firm KW, includes adjustable dampers, and since the Stormtrooper is currently a concept car and Dodge couldn't afford to transform it from front to four-wheel drive, the rear suspension was beefed up with a fatter anti-roll bar to limit understeer and make the handling more neutral.
The engine was beefed-up too – based on Dodge's 3.5-litre V6 (not available on UK Avengers) but bored out to four litres. With some ECU tweakery, power was increased to 400bhp. Which sounds like the ingredients for a frenzy of rubber burning and torque steer, and indeed there is some fighting the wheel as the front tyres scrabble for grip. However, it's nowhere near as bad as you might think and modifications to the throttle calibration make for a remarkably linear power delivery from the gruff-sounding V6.
Partnership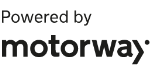 Need to sell your car?
Find your best offer from over 5,000+ dealers. It's that easy.
Inside, the white enamelled centre console and instrument binnacle look fantastic. But the really trick bit is that instead of a navigation screen in the centre of the black Alcantara-clad dash there's a PC monitor… If the Stormtrooper's handling or engine responses aren't sufficiently to your taste, you can adjust them until they are. The touch-screen computer is linked directly to the ECU, enabling you to tweak the mapping to your liking. Whether it's an even sharper throttle, a snappier gearchange via the Mercedes SL65 AMG steering wheel-mounted paddles, or altering the engine's fuel/air mix for more economy round town, all can be done from the driver's seat.
Anderson's vision goes further still. He wants drivers to exploit the power of the internet to swap their engine calibrations and tweaks via social networking websites. At the very least the car can transmit any fault codes it generates to dealerships for remote diagnosis.
The Stormtrooper handles bumps undramatically and body roll is well controlled. Its steering, sourced from the warm R/T model that we don't take in the UK, is accurate, well weighted and turns the car in crisply even if it isn't big on feedback. Inevitably it is a tad nose-heavy, and the brakes have a disconcertingly soft pedal. So it's far from perfect and on a bumpy, twisty B-road in its current set-up would struggle to match more nimble Japanese and European rivals. But at least now there's an interesting Dodge that isn't an SRT-10.
Specifications