Honda Clarity Fuel Cell review - Is hydrogen the fuel of the future?
Honda's relaxing, intriguing hydrogen car isn't heading to the UK but makes a convincing case for fuel cell technology
The Honda Clarity Fuel Cell is Honda's latest take on zero-local-emission motoring, and follows in a long line of both production and experimental vehicles - stretching back into the late 1990s.
Honda, like Toyota, has thrown its hat not in the battery-electric ring, like much of the industry, but in hydrogen fuel cell development. The benefits are fairly obvious: longer range, and quicker refuelling times. The downsides of fuel-cell vehicles are that they're expensive to develop (unlike with batteries, fuel cells have more limited uses outside of transportation), and it's expensive to set up the refueling network.
But Honda persists, and we've been given the chance to drive it. What does the future have in store?
Engine, performance and 0-60mph time
For "engine", read "drive unit" - the Clarity is more similar to a battery-electric vehicle than it is a plug-in hybrid or non-hybrid vehicle, though really it's quite different from either.
The whole underbonnet arrangement (covered in more detail below) takes up about as much space as Honda's 3.5-litre V6 would but, conveniently enough, it's said to deliver similar performance. Officially, the motor (which spins to 13,000rpm) delivers 172bhp between 4500-9000rpm, with 221lb ft of torque as soon as you move off and up to 3500rpm.
This makes the Clarity feel quicker than the 9-second 0-62mph run would suggest. There's strong pull available even if you're already doing 60-70mph or so, though the car will stop accelerating at just over 100mph. Acceleration is brisk - there's more than enough torque to have the front wheels spinning - and as responsive, smooth and silent as you'd expect. Probably more silent actually, as Clarity chief engineer Kyoshi Shimizu dislikes the raising-pitch "wooooo-eeeeeeeee" motor noise you get in many electric vehicles so his team worked hard to eliminate it.
The other important figure, range, is 403 miles in internal NEDC-style tests, but Honda freely admits that 300 miles is much more likely in regular driving. Our own test drive returned a figure of around 56 miles per kilogram of hydrogen - and with a capacity of 5kg, that means around 280 miles.
Technical highlights
Brace yourself; this section will be a little longer than usual. Structurally, the Clarity is fairly conventional: You get a high-tensile steel monocoque structure, with a higher proportion of high-strength steel than most cars of its size, resulting (according to Honda) in a 15 per cent weight saving. Suspension is by MacPherson struts up front and multi-link at the rear.
Partnership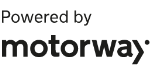 Need to sell your car?
Find your best offer from over 5,000+ dealers. It's that easy.
Most of the body panels are aluminium however, saving weight, and Honda has employed other mass-shedding measures, such as a world-first GFRP rear bumper beam, and a resin and aluminium front bulkhead.
The powertrain is complex. Starting from the back of the car, you'll find an enormous (117-litre) hydrogen fuel tank between the passenger compartment and the boot. Forward of this, under the rear seats, is a smaller hydrogen tank (24 litres), and ahead of this, still under the floor, is a small battery pack.
Skip to the front of the car and you'll see what looks like a conventional engine, but is actually a combined electric motor and transmission, voltage control unit, fuel cell stack, electric air compressor, and power control unit. It looks enormous, but it's actually more space-efficient than that of the old FCX Clarity, thanks to a 33 per cent smaller fuel cell stack and re-jig of the motor's orientation.
It's fair to say the styling is unusual, though perhaps less so than its direct rival, the Toyota Mirai. It's designed primarily with aerodynamics in mind, though Honda won't supply a coefficient of drag figure - based mainly on the fact that different wind tunnels produce different results. The elements around the wheels are designed to precisely direct air to reduce drag, the wheels themselves have an aero design, and the tyres are bespoke Bridgestones for low noise and low rolling resistance.
What's it like to drive?
Wonderfully serene. From the moment you climb in and press the starter button - to a small jingle but otherwise complete silence - to your destination, the Clarity's drive is relaxing, comfortable and stress-free.
And that's not entirely due to the way it drives. Tesla owners will have experienced something similar, but driving a car with an electric powertrain where you don't feel compelled to double-check your remaining range every few miles is a unique experience. This means you can drive the Clarity like a regular, internal combustion vehicle - though you probably won't, as electric vehicles subconsciously compel you to take your time, driving frugally and avoiding the rat-race.
Is it an evo car? Generally, no. The most pleasing dynamic aspect is probably the steering, which lacks any feedback but does feel well-weighted and accurate. Typically Honda, in fact, with the easy-going, frictionless feel you get across the maker's range. The ride is good too, but you do start to notice the car's bulk even around fairly easy corners, and while the brake pedal feel is good - unusually so, for a car that employs a regenerative effect - you need to press it with the insistence you might with an SUV when you want to shed speed.
As ever with electrified vehicles, there's a curious satisfaction and a fluidity to the Clarity's behaviour, and it's difficult to think of many cars that would soothe away your daily commute to quite the same extent, but Honda hasn't added to the world's (small) tally of low-emission drivers' cars with its latest fuel cell model.
Price and rivals
Here's the "but", if you were just about to give your local Honda dealer a call: The Honda Clarity is not going on sale, nor will it be available to lease in the UK. There'll be just two in the country in fact, one going to a typical business user, and the other to a typical family, to research usage patterns.
How much should it cost? In Japan the figure is about 7.66million Yen, which works out at about £53,000 at current exchange rates. In the US, where the Clarity will also be sold, it's around $57,000, or £44,000.
Both of those figures are less than the £66,000 of the Toyota Mirai, yet the Honda feels like the higher-quality product and offers better performance. They're also cheaper than the entry-level Tesla Model S 75 (with a 298-mile NEDC range), which is much quicker than the Honda but takes longer to charge than the Clarity's quick hydrogen top-up.
Yet it's all moot, because you can drive the Mirai or Tesla in the UK, and you can't drive the Honda. And in the Tesla's case, access to electric charging points is still much easier than finding a hydrogen station, of which there are fewer than ten public locations in the UK, most of them in the south-east.
That's before you get into the environmental vagaries of hydrogen production, which tends to be either energy-intensive itself (when extracted through electrolysis) or is gathered during the extraction of fossil fuels or natural gas. Given the UK runs mostly on the latter it'd be the likely option here, but it's not quite as close to zero-emission or low-carbon as you'd get from a battery EV run on renewables.
All that aside, the Clarity is a solid effort, a remarkably pleasant (if not exciting) car to drive, and does somewhat eliminate the electric-car bugbear of range anxiety. Now if they could just wrap the technology in an a low-slung, sporty package - the Prelude is due a renaissance, surely - it might really get us interested.