FIA and Formula 1 present first set of 2021 powertrain regulations
Formula 1's controversial hybrid powertrain set to remain, but focus on lowering development costs and raising drama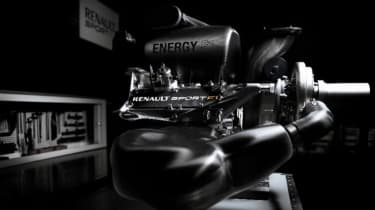 The FIA, Formula 1's rights holders Liberty Media, and both current and potential new engine manufacturers have produced the first set of regulations defining the next generation of F1 engines due to be introduced from 2021 season. Today's F1 powertrains have been heavily criticised by fans for lacking the aural excitement of yesterday's ear-splitting V8s, 10s and 12s due to the combination of turbocharging, hybridisation and drop in both capacity and cylinder count. Both the FIA and F1 expect these new regulations to go a long way to fix these issues.
While the engine capacity, cylinder count and layout will stay at 1.6-litre V6, the engine's maximum rev limit will be increased by 3000rpm to 15,000rpm. The move is an attempt to raise noise levels and make the unit feel more 'emotional', although for the fans to hear the benefit the regulators will also need to change the current fuel flow rates.
> Click here for our motorsport pictures of the week gallery. 
A further deliverable set out in the meeting held in Paris was the reduction in the huge development costs associated with the current generation of F1 engines and 'discouraging extreme designs and running conditions'. To this end the complex and costly MGUH component that sits in the exhaust ahead of the turbocharger will be scrapped, reducing the number of major components comprising the drivetrain down to five. A great deal of Mercedes' performance advantage in recent seasons has been put down to the Brackley team's successful integration of this unit.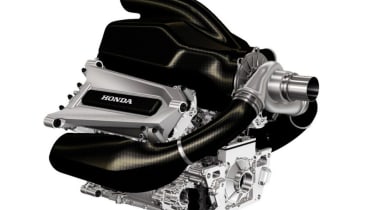 While the MGUH will be dropped, the MGUK is to be further developed to focus on giving the driver more control over energy deployment during a race, providing the option to save energy over several laps to give more control over racing tactics. Connected to the V6 petrol engine, the MGUK recovers energy during the braking phase, which is stored in the batteries ready for deployment.  
Partnership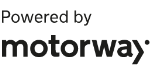 Need to sell your car?
Find your best offer from over 5,000+ dealers. It's that easy.
Further dimensional size and weight constraints will be introduced for the single turbocharger and the energy store and control electronics will be standardised further. These changes have been developed around a continued desire to reduce fuel usage, although specific deliverables in this respect won't be nailed down until the final specifications are released later in 2018.
A key contributor to the talks were both current and prospective F1 engine suppliers, including Aston Martin, who are said to be encouraged by the suggestions put forward. Details will continue to be nailed down over the next 12 months. With the intention of attracting new engine suppliers and maintaining diversity within F1, it remains to be seen if these current suggestions go far enough to compel those on the edge of losing interest to remain loyal to the sport. And we won't know if they have had the desired results until 2021.