Dario Franchitti injured in IndyCar crash
Four-time IndyCar champion Dario Franchitti has been injured in an incident during the Houston Grand Prix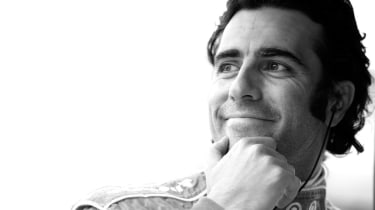 Four-time IndyCar champion and evo columnist Dario Franchitti has been injured in a crash during the Houston Grand Prix.
The 40-year-old Scott suffered substantial injuries, including concussion, a fractured vertebra and a broken ankle, and spent the night in hospital. Doctors say his back will not require any surgery however.
Following a coming together with Takuma Sato on the final lap of the race, Franchitti's Ganassi racing car was propelled up into the air, hitting the fencing. The damaged fencing was then sent flying into the crowds, injuring 13 spectators.
The accident occurred almost exactly two years on from the tragic crash at the Las Vegas finale race, which claimed the life of Frachitti's former team mate Dan Wheldon.
Race organisers commented: 'Officials are investigating the incident and currently do not have further information at this time. Fan and driver safety are always a primary concern and we will provide further details as they are available.'