Nissan Navara: Nissan Navara: end of term
Low-ish tech but utterly dependable and a true workhorse. We already miss our Nissan Navara
It was one of the hardest workers on the fleet, yet in over 15,000 miles not a penny was spent on it (other than on fuel and a paint repair to a car-park scratch), it never once complained and nothing on it broke or wore out – not even the tyres, which is rare for one of our cars. None of this really came as a surprise, though, because this was our second Navara in as many years and the first completed 20,000 miles with a clean record too.
So it was tough, then, the Nissan, but it was also surprisingly comfortable. Long journeys were dispatched with no aches and pains, and the 'Aventura' spec ensured we never got lost or felt lonely thanks to the satnav and Bluetooth connectivity that it added, along with heated leather seats. Out back the Mountain Top cover (a £925 option) for the load area caused both frustration (when the hinged, non-removable aluminium panel prevented you from carrying a large, awkward-shaped object) and joy (when it provided an ideal viewing platform at race meetings), but at least it could be locked, keeping tools and spares safely stowed out of sight.
Towing with the Navara was effortless, irrespective of whether it was dragging our Westfield racer or Catchpole's battered 205 rally car. Yet even when Henry had graduated to the Suzuki Swift Sport Cup and no longer needed to tow his own car to events (his elevated position meant the factory team transported it for him), he still found a role for the Nissan – that of  recce vehicle. The lofty driving position gave our Henry an excellent view of the Kielder Forest as he perfected pace notes for the stages he'd be tackling, and judging by the huge amounts of thick mud I subsequently had to scoop off the sides of the truck the Swift must have had its work cut out…
Partnership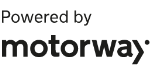 Need to sell your car?
Find your best offer from over 5,000+ dealers. It's that easy.
The Navara may not have been the obvious contender for a long-term hero, but it soon became a very important member of the evo Fast Fleet. It always did what was asked of it without fuss or foible, and even though it's only been gone a few weeks we already miss it. For a car with just 85bhp per ton (171bhp and 2036kg) and leaf-sprung rear suspension, there can't be much higher praise than that.