2019 Volvo V90 T6 R-design review - the great estate?
Volvo's V90 is at its most dynamic without hybrid gubbins included, but does this T6 channel any of the magic from Volvo's past sporting estates?
In recent years the Polestar brand has been creeping its way into the main Volvo model range, subtly working its magic on otherwise cooking mainstream models. Although the Swedish marque's popular new models always impress with their excellent build quality, they've never really excelled when it comes to performance variants. This is something Polestar is hoping to change with this latest, fettled V90 T6 R-design fitted with the optional Polestar Optimisation Package.
You might notice this is not the most powerful V90 – that accolate is held by the T8 plug-in hybrid – but with the (considerable) extra weight associated with its electrified powertrain it's this T6, bereft of hybrid gubbins, that forms the most dynamic point in the V90 range.
Polestar's influence in this model is somewhat less impactful than with other full-fat Polestar Engineered models though, being a software-based upgrade rather than one of any mechanical substance. It supposedly offers a useful remap and slicker control calibrations that Volvo says benefits the overall package, a notion we're here to investigate.
Engine, transmission and 0-60 time
The T6 powertrain has been a recurring option in Volvo's engine range for a while now, but despite its nomenclature now makes do with only four cylinders. It's inherently the same 2-litre petrol engine used in all Volvos, but in T6 form combines both turbocharging and supercharging to create a reasonable 306bhp. Despite the reduced cylinder count, the T6 is a thirsty bugger though, struggling to top 28mpg over a mixture of city and motorway driving.
This T6 also features the £745 Polestar optimisation package, which lifts power from 306 to 321bhp. Torque is also up from 295 to 317lb ft, albeit over a narrower rev range. The package also recalibrates the throttle mapping and transmission calibration, a recurring weakness in this latest generation of Volvo.
The point of using both a turbo and supercharger is to meter out the performance these two forced induction components provide. The supercharger is therefore a very small unit, essentially torque-filling the low end of the rev range (and initial throttle input) before the much larger turbo takes over, once its lungs have been filled by the subsequent exhaust gases.
Partnership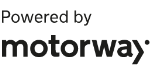 Need to sell your car?
Find your best offer from over 5,000+ dealers. It's that easy.
In most other Volvo models, it's often tricky to hear all these intricate powertrain elements doing their thing, but drop the windows and you can just about hear a combination of whistles, whines and even the occasional hiss as you lift off the throttle. Any notions of the T6 reminiscing a spluttering Lancia Delta S4 might be a little optimistic, but it's not quite as characterless as its four cylinders might portray. What it does lack is any real tunefulness further up the rev range, but then a 3-litre V6 found under the bonnet of an A6 is hardly the Tom Jones of the car world.
The engine is connected to an eight-speed automatic transmission which still lacks the ultimate sophistication of most rivals, often finding itself stuck between ratios or painfully hanging on to a low gear long past its prime. Volvo's powertrain calibration has always been a sore point in this generation of Volvo, while the inability to decouple the 'Dynamic' engine mapping from the corresponding transmission setting is a constant source of irritation. Take control of the shifts yourself and the actual changes are much slicker, with prompt responses upon the pull of a paddle.
Technical highlights
As for the chassis, the V90 has a fairly odd combination of suspension elements, combining a transversely mounted composite leaf spring on a multi-link rear axle, with standard double wishbones and coil springs on the front. Adaptive dampers and an air-sprung rear axle are optional across the range, but if you specify anything above 19-inch wheels (up to 21 inches are available) it'll be wise to tick the box as the ride can get very choppy.
Volvo's excellent active safety features are a highlight, doing a great job of reassuring, without taking over. It's worthwhile to note that Volvo's adaptive cruise control system is one of very few that actually works without constantly landing on the brakes every time a bee flies in front of the sensor, and that it's an easy process to switch between adaptive and non-adaptive modes.
The interior meanwhile combines superb build quality and a standard of materials that's one or two levels up on rivals from the German manufacturers. Even the once-dominant Audi A6 struggles to match the ambiance achieved by the Volvo, its interior Ercol to the Audi's John Lewis.
What's it like to drive?
In reality, not as good as it should be. If there is a consistent thread from within this new generation of Volvo, it's the inability to create a duality of personality within the one car. This specific T6 R-Design, on 20-inch wheels and with the Polestar Optimised Package, does not transform the V90 into a sporting estate. It's fast-ish, but doesn't encourage brisk driving, and certainly doesn't reward.
The engine, despite the improved response from its Polestar update, is still ill-calibrated within the powertrain as a whole, as the transmission and all-wheel-drive system do little to make use of its surprising thrust. Its relatively light torque figure keeps it from feeling relaxed at speed, a notion further undermined by the questionable ride quality. It both crashes into intrusions and struggles to maintain control of the body, all the time feeling cumbersome. The challenging low-speed ride has a lot to do with the car's lack of wheel control, something exaggerated by the big wheel size and lack of tyre profile (despite the concept car proportions, we'd suggest steering well clear of the 21-inch options). 
The steering is also quite unpleasant. It's geared very slowly for comfortable motorway cruising, but in town it quickly becomes quite a wheel-twirling exercise, as the rack slowly and lazily self-centres at its own pace and not in relation to your speed. As speeds rise the steering only gets worse, with a gloopy weighting that feels fake and knocks your confidence in the amount of grip available under load.  
Not fast or agile enough to be a sports estate, nor comfortable enough to be a decent daily family car, prolonged exposure to non R-Design models on smaller wheels confirms the V90's best form is without any sporting intention. It might be an un-evo-like verdict perhaps, but it's a car far more confident in its own abilities, one where you can best enjoy the serene interior, excellent stereo and sleek design without being shaken to bits. As for the Polestar upgrade, it is a worthwhile addition, but one that should be standard, as even when fitted to a more demure diesel specification it does usefully improve the powertrain. 
Price and rivals
The main reason for a push upmarket in any company is the ability to then charge more in the first place. This is a notion not lost on Volvo, as its models are now priced pretty much in line with premium German rivals. This V90 T6 R-Design (T6 models are only available in this specification) starts at a chunky £52,555, with that Polestar update costing a further £745.
Standard equipment is strong to compensate, but most of the really cool stuff, such as the magnificent Bowers & Wilkins stereo and waxy Nappa leather trim, is relegated to the options list. Still, the excellent adaptive LED headlights, responsive portrait-style infotainment system (that many of a certain age within the evo office hate), fantastic seats and superb build quality are all standard.
Obvious rivals are from the three big Germans, but only BMW offers a 300-ish bhp petrol rival in the 540i Touring. At £55,900, it's slightly more expensive, but also just as well equipped, has a stronger powertrain and a much sweeter chassis. Mercedes-benz doesn't offer a fast petrol version of the E-class estate in the UK below the considerably more expensive AMG E53, but does offer the quite brilliant E400d, a favourite in the evo office thanks to its stonkingly fast straight-six diesel. It's vast inside, and although it might lack the cool factor of the Volvo, the E400d makes a great supercar-baiting Q-car (it really is that fast). It's also barely more expensive at £55,510, and will crack 50mpg in mixed driving.
In reality, the V90 is a somewhat flawed car in a sea of very complete competitors. None gets close to looking or feeling as good inside and out, but above £50k, Volvo starts to look undernourished. German rivals and their impressive six-cylinder engines make them hard to overlook. Keep a V90 in a simpler form, don't be tempted by big wheels and enjoy the serenity. The V90 is a brilliant example of modern Volvo, but the T6 R-Design isn't a good example of a V90.