Best car leather cleaners to buy 2019
Keep your car's leather interior stainless and gleaming with these top-quality leather cleaners
A leather interior is something many motorists value and aspire to, but it's also a type of upholstery than needs much more care than standard fabric. 
The oils that keep leather in a supple, uncracked condition will need replacing if you want to keep it in good condition. Also, seat leather needs more cleaning on a regular basis than fabric - especially if your seats are heated. In short: your leather upholstery needs TLC. So we put a range of car leather cleaners to the test to see how they performed.
The test 
A crucial part of our test was to gauge how much of the leather's natural protection remained after we treated it with the product. This was something we did by timing how long it took for a drop of water to soak into the leather once it had been cleaned. But first and foremost, we wanted to see how effective each product was at actually cleaning the leather - so we checked to see how well they got rid of grime and pen ink. Other key criteria were ease of use and value for money.
1. Dodo Juice Supernatural Leather Cleaner
Price: Around £12 Size: 500ml
The winner of our test was this product from Dodo Juice, which did a spectacular job of cleaning our test leather. It made short work of the grime on the scrapyard seat we used, removing a noticeably larger amount than most of the other products. The drop of water we applied after cleaning was still sitting, unabsorbed, over two hours later. (Impressive, since the product blurb mentions nothing about it offering a protective finish.) With an excellent combination of performance and value for money, this bagged the top spot by a mile.
2. Turtle Wax Luxe Leather
Price: Around £6
Size: 500ml
Interestingly, Luxe Leather looks more like a leather cream than a standard cleaner, and has a pleasant, soapy scent. Unlike the Dodo Juice cleaner, it claims to both restore and offer protection - and it does both with much more success than others we tested. It was, however, outshone by both the Williams and Dodo Juice, and didn't perform so well when it came to removing the ink from our leather. But it remains a solid, reliable leather cleaner.
Partnership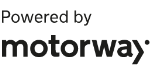 Need to sell your car?
Find your best offer from over 5,000+ dealers. It's that easy.
3. Black Diamond Super Clean review
Price: Around £4
Size: 500ml
As an all-round cleaner, the Black Diamond can't be faulted. It came in cheaper than every other product we tested, and did a better job than all of them in taking the ink off the leather. It did almost as well when it came to the grime. Like the Dodo Juice, the product's copy didn't mention anything about protection or conditioning - so when we say it didn't do so well at keeping that drop of water out, we can't complain too much.
4. Williams Leather Cleaner & Conditioner review
Price: Around £7
Size: 250ml
Okay, we might not be currently in the Williams F1 team's finest era - but the brand's products are still faring just fine, like this cleaner and conditioner. It contains both waxes and oils that help condition the leather, and perform excellently: our water didn't soak into the test seat at all. It also did a decent job of cleaning too, especially with the grime. Sadly, the small bottle meant it worked out as a rather costly product, which is why it didn't rank higher in this list.
Buy a 1l bottle now from Ideal World