Mercedes-AMG GT v Jaguar F-type R AWD - V8 sports cars compared
Two front-engined coupes powered by big, forced-induction V8s, but which should your £100,000 go on?
Sometimes in this game you find yourself out of step with your colleagues. You're enjoying a car, its agility, the booming power delivery and sweet balance. Then you step out and hear: 'Can't get on with that, can you?' Erm, well yes, actually. 'What's the steering all about?' pipes up the next voice. 'The chassis feels sharp but there's not enough feel,' joins in another. It doesn't help that these are people I respect and usually agree with. Even four-time IndyCar champion Dario Franchitti is damning and I don't feel equipped to deep-dive into damping traits with him…
It's eCoty 2015 and the Mercedes-AMG GT S is being systematically torn apart by the savage roads and isn't winning many friends. I rather like it. Okay, for a 20-minute blast it's never going to touch the McLaren 675LT or Cayman GT4 also present, but as a fast, accessible and surprisingly focused sports GT, I reckon it's bang on target. Unlike many at eCoty, I leave with fond memories of at least two fantastic drives in the GT S. I love how the centre of gravity feels down by your ankles, the massive traction, and the startling turn-in response. 
Now, many months later and at the wheel of the entry-level AMG GT – less power, fixed-rate spool-valve dampers instead of electronically adjustable items – the criticisms I didn't recognise in Scotland come into sharp focus. It feels darty and nervous, the steering seems ludicrously fast and so light that you can't get any feel for the grip available, and the car just can't cope with the vicious lumps of this moorland road. Neither of us is very happy. Can this really be practically the same car? 
I clamber out confused and rather downtrodden. It's been a short drive but enough to dismantle my affection for the car. I still really like the incredibly clean shape, the fact it looks so lean and understated in profile but has that super-low and wide stance head-on. The 4-litre twin-turbo V8 is fantastic, too. This GT may be the base model (it's still £98,195) and have to make do with 456bhp and 442lb ft – down 47bhp and 37lb ft – but the noise is as startling as a clap of thunder and the engine responds with a storm of energy to every throttle input. The eight-speed dual-clutch gearbox matches the drama with shifts that pop like a tight, perfectly timed jab.
Partnership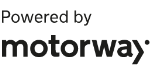 Need to sell your car?
Find your best offer from over 5,000+ dealers. It's that easy.
I like the driving position, too. It takes time to feel comfortable in the GT because you sit so low, the bonnet stretching out ahead of you like a great plain of metal. For the first few miles the GT feels ten-foot wide. But with familiarity the intimidation melts away and you begin to enjoy the sensation of being sat right over the rear axle. If only it wasn't leaping around quite so much…
Today the GT's nemesis might be these evil roads that stream over the North York Moors, but we've also brought along another potential headache. Similar in concept, wildly different in execution and slightly tamed by four-wheel drive, the Jaguar F-type R Coupe AWD costs £91,680 but packs 542bhp and 501lb ft. It has an eight-speed auto 'box and its claimed weight is 1730kg to the GT's 1540kg (although we've actually weighed the Jag at 1825kg). These two cars are pretty evenly matched and promise the dream of GT usability and near-supercar performance. I head to the Jaguar expecting a more pliant and predictable experience.
The first surprise is that it looks rather clunky next to the pebble-smooth AMG GT. Inside it feels quite cheap and unimaginative, too. It's by no means a horrible interior, but it can't match the sense of occasion you enjoy in the GT. Press the starter button and the 5-litre supercharged V8 erupts with the same volume, though. It's a hell of a racket, deep enough to rattle ribs and so loud you wonder how it can possibly be legal. 
Even on these fast, jagged roads it makes sense to pull the little slider beside the gearlever back to engage Dynamic mode, and I much prefer to change gear manually on the paddles. Like the GT, the F-type takes a while to dial into. The steering is fast (but nothing like as responsive as the Merc's) and light, and again you don't get much feel. For the first few miles everything feels jumpy – lightweight in terms of feedback and agitated as the ride is always busy. It's worth persevering, though, because as confidence increases, so does the Jag's composure. 
The most striking thing about this R is that it has traction. The rear-drive R is fun in a '60s muscle car sort of way, but soon its complete inability to put down its 542bhp becomes frustrating. It just makes you feel constrained rather than free to enjoy the performance, and you never really feel able to push the car and feel its balance because you're fearful of igniting the rear tyres. This AWD model is different. You can hurl it into turns and feel the front push a little, aggressively open the throttle mid-corner and let the tail really dig down into the surface as the turn opens out. All because there's a much greater sense that it's not going to suddenly drop away from you.