Learning with Loris Bicocchi
An evo reader splashes out on training at the Loris Bicocchi Academy. Full report and pictures
As a car enthusiast, I'm sure you'll agree that the job of supercar test driver is up there as one of the ultimate dream jobs, like being a Fighter Pilot, or even an Astronaut. Far beyond the reach of any mere mortal, to have such a career would surely mean skipping out of bed every morning. 'Clocking in' would be something to look forward to as you prepare for a day blasting round a handling track in some well-endowed 'Prototipo' with the Mediterranean sun beating down from above. It's a perfect image but the reality is it's a very difficult industry to break into and only a small number of very talented individuals are responsible for many of the cars we aspire to own. I have never had the budget, or probably the talent, to go racing, so growing up I had slowly let go of this dream to test cars and settled into an easy life of driving buses for a living.  It was an easy decision after reading last year's evo article on Loris Bicocchi to enrol in his new academy – a school for teaching the skills and knowledge needed to test cars. I am not prone to hero-worship, and Loris is just a man doing a job, but I was getting very excited to meet the driver behind some of the supercars held in universal esteem. To be given a chance to learn from the man who is responsible for the Veyron, Koenigsegg and Zonda goes a long way towards justifying the €2600 for the three day course. The reason for the seemingly high cost is the location: the spectacular Nardo Technical Centre, in the South of Italy. It is not often members of the public have access to this motoring Eden, with manufacturers paying vast sums for exclusive use of the many test tracks.  On day one, we are driven into Nardo and any cameras are confiscated to preserve the privacy of other companies using the site. We begin the course in the classroom, discussing the basics of driving a performance car: seating position; braking and steering techniques. Attending the school were mainly Italians, though great effort was made to ensure we got all lessons in English, in and out of the cars. This often meant we'd have extra time with Loris and the direct benefit of his 32 years experience.  Last year the course had been run using a pair of KTM X-Bows, a car which Loris had been heavily involved in developing. This year though, Lotus has given its support, and we were using a pair of supercharged Exiges. With these cars, like the KTMs, small changes in setup can create very different handling behaviour.  We are in the cars before lunch on the first day, and are told there was one difference between the two, and to find it we'd drive a tight slalom through some cones on the large square handling pad. In this instance I could feel a huge difference, one car feeling slow and dead, the other hyperactive but skittish over bumps. I came away thinking that halfway between the two would be perfect. The difference? Tyre pressures – one car's were set at 10psi under the recommended, the other's 10psi over. The lesson? Before you can go on to set up a chassis, you must get the basics right or else all your detail work is wasted. After a classroom lesson on tyre performance, slip angles and loadings, we return to the track to a series of tests – each designed to test the car in a different way – with altered camber and toe angles. As with all the tests these were carried out with one car on factory settings, the other with a single change.  Over the next couple of days we try many changes and have more lessons in the classroom. These are taken by a clearly gifted young GP2 and endurance race engineer, Andreas Tutzer, who goes over all the theory as many times as I need to understand, with infinite patience.  On the final day, we have a chance to try the cars, one of which has been fitted with high-spec Ohlins suspension, on the brutal 'poor surfaces' section of the facility, with pot holes, rumble strips and the infamous Belgian Pavé. This is extremely uncomfortable on car and body, and at times it's enough to make your vision blur.  Crowning the course is our chance to try both cars on the awesome Handling Circuit – 6km long with many fast corners and elevation changes. When Loris was testing the Veyron here, he'd be hitting 190+mph on the main straight, then have to brake deep into the first corner for the tight sequence of following bends. We would be getting only two laps in each car, under full guidance of an instructor, firstly Loris's son Diego then the man himself.  It's a challenging track, and most of it looks the same, making it hard to remember where you are. I feel good about my laps; they were not particularly fast, but I was able to feel some differences between the two setups, despite using most of my brain to keep the Lotus sticky-side-down. The idea of this course was to provide an experience that you cant get anywhere else, a chance to learn a high art from a master. Chances like this don't come along often, and I'm so glad I went on the course. Sure, I'd have been able to do a track experience for a lot less money, but it was Loris's input that made the difference here.  Loris was like Yoda, quietly spoken and with a deep confidence in his abilities. This didn't surprise me, but what did was the passion he still has for cars, and for teaching. He seemed genuinely delighted that the course was full of enthusiastic young people and when he was in the car with me he was very encouraging.  The back of my Academy T-shirt reads – 'Ongi Storia Ha Un Inizio.' Translated, this means 'Every Story has a Beginning' and having successfully completed the course, I really hope that my story continues from here.
Visit/lotus/exige/21846/toyota-gt86-v-lotus-exige-s-s2-new-v-used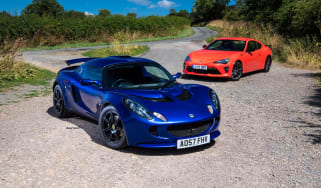 Toyota GT86 v Lotus Exige S (S2) - New v Used
Visit/ford/fiesta-st/201628/2019-ford-fiesta-st-performance-edition-review-did-the-best-just-get-better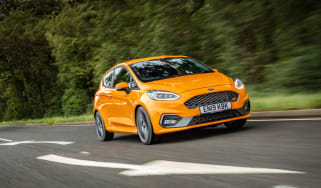 2019 Ford Fiesta ST Performance Edition review - did the best just get better?
Visit/mclaren/201626/next-mclaren-ultimate-series-car-revealed-to-be-open-top-speedster-model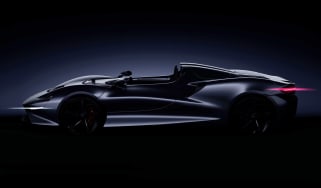 Next McLaren Ultimate Series car revealed to be open-top speedster model