FCA to call it quits on diesel by 2022
Whether you see it as the march towards progress or misplaced cynicism, we're creeping closer to a diesel-free future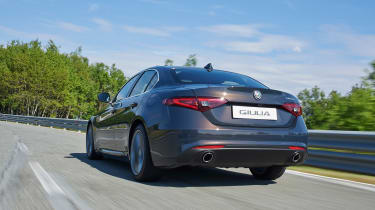 Fiat Chrysler Automobiles is reported to be ending production of its diesel-powered passenger vehicles by 2022. According to a report by the Financial Times, an upcoming four-year plan to be released by FCA later this year will detail the company's future stance on diesel and its movement towards electrification. Rising consumer scepticism, falling sales and higher development costs are building up to a perfect storm to the death of diesel and FCA seems to be the first major manufacturer to respond.
After the VW diesel-gate scandal in the United States, the threat against diesel passenger cars is incoming on two fronts. From a consumer aspect, diesel's reputation has been damaged by environmental considerations, as well as a fear of future legislation change that might affect resale value. As a result Europe has seen an eight per cent drop in diesel sales, which sat at 43.8 per cent in 2017.
> Click here for our look at the upcoming 2018 Geneva motor show
From a manufacturing perspective, the rising costs of engineering diesel cars to meet new Harmonized Light Vehicles Test Procedure legislation being introduced, combined with a lower market share, make the financial justification for continued spending in development yet harder.
Citing sources close to FCA, the group is set to release a four-year plan in early June defining the group's stance on diesel in more detail. Commercial vehicles will continue to utilise diesel, but the market's movement toward electrification just doesn't justify manufacturers like FCA engineering next generation diesel tech if there isn't a guaranteed market there to sell to.