Fiat Grande Punto Abarth
The Grande Punto Abarth marks the return of the Abarth name to the UK, but does it live up to its promise?
Brave move, Fiat. No, not bringing back the Abarth badge – that one's a bit of a no-brainer to be frank – but choosing to herald its return to the UK on roads such as these. I don't reckon this one's been re-surfaced since Compo was in short trousers.
Yes, we're in the Yorkshire Dales, a tranquil land, slow, quiet and peaceful, populated mostly by ramblers, coach-tour parties and dry-stone- wallers who, I can only assume, double up as road-builders in their slack moments.
The crumpled surface is certainly keeping the Grande Punto Abarth busy, but it's exhibiting all the élan you'd expect of an eager new hatch bred on the southern side of the Alps. Nevertheless, I've an inkling these roads are posing the chassis a few challenges it hasn't had to front up to before.
It's not just the environment that's testing the car, though – this Grande Punto is also testing the population. Up here, motors fall into two camps. They're either a 12-year-old beige Rover 200 (tourist) or a 20-year-old faded Toyota Hilux with a sheepdog lolling in the back (local, obviously). It's safe to say our bright white Abarth looks about as at home in Pateley Bridge as Silvio Berlusconi would.
But you don't have to go far to find the sort of people this car is aimed at. The base for the launch is nearby Harrogate. Good choice. The handsome Victorian spa town is a cosmopolitan place; self-assured without being cocky or brash – a good match for Fiat itself, which has rediscovered its confidence in recent years. Abarth's return is proof positive of this.
Let's do a quick recap. Abarth was founded in 1949 by an Austrian, Karl (or Carlo if you're Italian and anxious to claim him as one of your own) Abarth. Couple of interesting facts here: Italians pronounce Abarth without the 'h' and Karl's birth sign was the scorpion, hence the badge. Anyway, through the '50s and '60s the firm quickly gained fame and a reputation for its motorsport success, which led to a diversification into road-car tuning. Fiat, sensing commercial capital, purchased the business in 1971, making Abarth its racing arm.
Partnership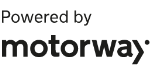 Need to sell your car?
Find your best offer from over 5,000+ dealers. It's that easy.
Rally success followed, but despite one or two interesting road cars, by 1988 it was pretty much all over. The Abarth badge has stuttered along since, with one or two lame and easily overlooked attempts to revitalise it (Stilo Abarth for instance). Today many of the people Fiat views as potential customers won't even have heard of Abarth, let alone know what it stands for, but this does at least give the company a clean slate to work with. So it's developing exclusive Abarth areas within dealerships, and specialist sales and servicing centres. Mini is the benchmark here, and Fiat appreciates the need to give its customer service a boot up the backside.
Particularly when it has a car capable of generating as much showroom traffic as this. To my eyes the Grande Punto has always been the best looking supermini out there, and the visual changes for the Abarth version are striking – it's far more appealing than similarly priced rivals such as the Ford Fiesta ST, Vauxhall Corsa SRi and Renault Clio Dynamique S. The sheer number of scorpions on display is enough to make you think you've just stumbled on to the set of an Indiana Jones movie. The pincers-and-tail emblem is everywhere: seats, carpets, wheel centres, handbook – no opportunity to hammer the point home has been passed over.
Yet the mods underneath seem relatively minor. The Abarth rides 10mm lower on springs that are 20 per cent stiffer, the track has been widened by 6mm and the engine is an uprated version of the 1.4 T-Jet. What we have here, as you might have guessed, is an archetypal warm hatch, one that won't have every insurance company ducking for cover when Mr or Miss Twenty-Something rings up for a quote.
Lined up outside the hotel, the Abarths look great. I hop into our car, and as it's been a while since I drove a Grande Punto, I spend a minute or two taking stock. First impressions are good. The ergonomics are spot on: chunky, tactile steering wheel that can be moved to exactly where you want it; attractive, figure-clasping seat (possibly a touch tight across the shoulders); extensive use of soft, waxy leather.
A long-throw gearshift, easy clutch, effortless steering and a perky engine are all in evidence as we creep out of town, the Abarth light and undemanding in traffic. But as the suburbs fade out and the road narrows and climbs, I'm less convinced. Please don't let this be another Fiat that's a hoot around town but fails to hack the pace on more telling roads…
The Abarth is a sensible size and, despite those far-reaching A-pillars, easy enough to see out of, but the power delivery is proving a bit thin, seeming to come in and out of focus. Time to try the Sport Boost button, then. Pressing it removes steering assistance and adds a different engine map, one that supplies 170lb ft at 3000rpm rather than 152. With the torque curve suitably fattened, the Abarth's delivery is more linear and consistent. True, the engine note remains utterly plain, turbo whistle is inaudible and the 1.4 never really sings, even as the needle approaches the red line, but the Abarth is usefully brisk and its powerplant is meatier than I'd first thought.
We're on sub-B-roads now, acting on a tip-off about a top-notch photography road – one not lined with brutal, unforgiving, car-wrecking stone walls. I try to keep away from the edge as much as possible, not merely because the walls seem to loom over you, but because the Abarth's suspension is getting increasingly upset by the road's broken flanks.
Earlier I'd been impressed by the chassis' cushioning over crests, but sharper impacts punch straight through the dampers, jolting the car. It gets to the stage where I'm starting to keep a close eye out for potholes, simply to give photographer David Shepherd's camera gear a smoother ride. The car's frame itself doesn't flex, but it's by no means immune to vibrations, spoiling the air of toughness Fiat has tried so hard to instil. Soft springs with lots of travel and overly firm dampers are to blame. Throw the Punto into a corner and you get both oodles of roll and severe steering kickback.
Yet while it's jittery, at least you don't feel too far removed from the action: Fiat now knows enough about electric power-steering systems to ensure the Abarth's steering is accurate and tolerably well weighted.
Good sign: we've just clattered (that being the operative word) over a cattle grid, an indicator of more open roads ahead. The final climb up here had been littered with aggressively tight bends. The Punto had no trouble connecting its power to the road through those 17in wheels, and at low speeds the lean wasn't too aggravating, but the jack-hammer shake made me question whether the steering column was properly welded in place.
It's happier now, though. The Abarth gains confidence when it has more room to move on the road – useful given that our chosen photography corner is a tricky blighter. The tarmac sits slightly proud of the scenery and you turn in over a crest, causing wheels to leave the ground and the car to be thrown across the road as the surface falls away.
I'm concerned at what the ESP might do (it can't be disengaged), and how the squidgy chassis will behave, but my fears are groundless. The stability system may pull the strings in the background, but it never becomes a central character. In fact the Abarth is admirably well balanced and competent (OK, safe). It's not instantly reassuring in the style of the Fiesta ST, but you quickly learn to have confidence and flow with it even if this means you have to make allowances for its slightly sluggish reactions and an unwillingness to slice incisively through fast curves.
Perhaps Fiat has spent too long away from hot-hatch development to join the game at the sharp end. Of course, there's the excellent Panda 100HP, which is a hoot even if its ride can get a little frantic at times, but that seems like a one-off anomaly when seen in the bigger picture of Abarth's return. Curious how it drives so well when both the new Abarths we've driven so far (this and the 500 last month) have failed to fully engage us. Here the interface with the car is fuzzy-digital, and considering it represents the rebirth of the Abarth badge we expected the driving experience to have more edge, more drama, more involvement.
There's no denying the Grande Punto Abarth is modestly engaging to drive, cost-effective to run and great value, but the trouble is you end up analysing the whole car against its cost. Every positive point is qualified by adding 'for a car that only costs £13,500'. Yet price alone is not enough to make this a winner for us.
So welcome back, Abarth. It's great to have you here. Now let's see what you're really capable of…
Specifications
| | |
| --- | --- |
| Engine | In-line 4-cyl, turbocharged |
| Location | Front, transverse |
| Displacement | 1368cc |
| Max Power | 153bhp @ 5500rpm |
| Max Torque | 170lb ft @ 3000rpm |
| Transmission | Six-speed manual, fwd, TC, ESP, TTC (torque transfer control) |
| Front suspension | MacPherson struts, coil springs, gas dampers, anti-roll bar |
| Rear suspension | Torsion beam, coil springs, gas dampers |
| Brakes | 305mm ventilated front discs, 264mm solid rear discs, ABS, EBD |
| Wheels | 7 x 17in front and rear, al alloy |
| Tyres | 215/45 R17, Pirelli P Zero Nero |
| Weight (kerb) | 1185kg |
| Power-to-weight | 131bhp/ton |
| 0-62mph | 8.2sec (claimed) |
| Max speed | 129mph (claimed) |
| Basic price | £13,500 |
| On sale | Now |
| evo rating | 3/5 |