Ford Fiesta Mountune
Ford-approved performance upgrade adds 20bhp to Zetec S. But is it enough?
It's hard to find anything to criticise about the new Fiesta – the stiff shell and well-judged set-up make the Zetec S in particular a fine handling junior hatch. Shame, then, that Ford has decided not to build an ST. The last one may have been a bit rough around the edges but essentially it was an entertaining little live wire that, with a sweeter starting point, could have been exceptional. But the new Fiesta won't be given the chance to prove that. Not now, not ever. Ford is going to concentrate on producing greener models instead.
All is not quite lost, though, for Mountune, on behalf of the Blue Oval, has produced a performance pack for the 1.6-litre engine that can either be ordered on a brand new car sold through selected dealers (priced at £14,400 all-in) or as a kit that can be fitted retrospectively to existing cars (costing £1299 plus a fitting fee of around £300). The kit gains you 20bhp, enough, we are told, to knock a whole two seconds from the zero to 62mph time of the standard 118bhp Zetec S, so you now get there in a more respectable 7.9sec.    The hardware making this all possible includes a four-into-one exhaust manifold, a free-flow exhaust system, two polished stainless-steel tail pipes and a more efficient air filter, but it's an ECU upgrade that does most of the work. The only other additions are the Mountune badges – everything else, including the suspension, remains stock. That's no bad thing, though, as the Zetec S is already precise and firm enough to respond instantly while maintaining a decent ride quality, allowing you to carry decent speed into turns with no understeer and then trim your line without snapping into a tail-slide.
The chassis copes effortlessly with the 138bhp now being thrown at it, and it would surely handle plenty more, but what the Mountune lacks in outright pace it makes up for in volume. The new exhaust makes the car comically noisy to the point of being embarrassing around town, while out on the open road everyone will hear you because the five-speed gearbox needs to be stirred constantly to keep the revs up to make the most of the additional power. I guess kids will love it.
Partnership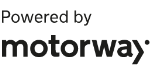 Need to sell your car?
Find your best offer from over 5,000+ dealers. It's that easy.
We like the Fiesta a lot, but it has so much potential locked inside that we're still praying that Ford will come to its senses and release it. In the meantime the Mountune is the next best thing. At £14,400 it isn't exactly a bargain, but you could always begin with a lightly used Zetec S and invest some of the money you've saved on a decent set of ear plugs.
Specifications