E10 fuel in the UK – what is it, and will it affect my car?
Initiative to replace standard unleaded petrol with E10 will reduce emissions, but you'll need to check compatibility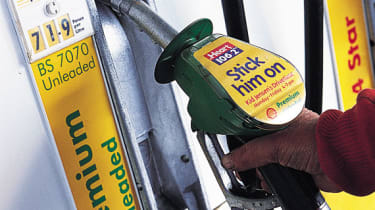 The UK government has begun its rollout of E10 petrol in fuel stations across the country which will replace E5 (95 octane) fuel. This new E10 element refers specifically to the amount of bio-ethanol mix utilised within the petrol, and does not have anything to do with octane ratings. The adoption of E10 will only be used on 'regular' petrol, higher octane fuels like Shell V-Power and BP Ultimate will continue with their E5 rating, and has nothing to do with diesel fuels. 
The decision to increase the ethanol mix has been done to subtly reduce the amount of CO2 being produced in the fuel's production phase, but will have a (very) marginal detrimental effect on your car's tail-pipe emissions and fuel consumption. This type of increased ethanol mix is not unusual in other parts of the world, with Australia and the USA typically using a similar E10 mix, while countries such as Brazil and Sweden utilise a far more potent E85 mix – which is the fuel Mr Koenigsegg often achieves those crazy horsepower power figures in his thousand plus horsepower hypercars.
Compatibility
This is where things become slightly more complicated, as most, but not all cars are recommended to run on E10. There is a general rule that all cars built beyond 2011 are compatible, while many between then and the year 2000 are also fine, with exceptions to some very specific models fitted with early direct injection systems, such as Audi's FSi systems.
Cars built before 2000 are less likely to be compatible altogether, so it's recommended that regardless of vehicle age, you check with the government website and/or your car's manufacturer to avoid any increased engine wear or damage. If your car is not compatible, standard E5 high-octane fuel will need to be used.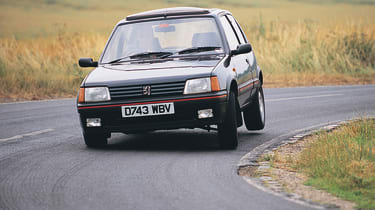 Why E10 fuels are a good thing.
Cleaning up the internal combustion engine is a critical part of moving towards essential decarbonisation targets we all need to be aiming for, whether we're petrol-heads or not. While E10 is not a miracle fuel in terms of its carbon footprint, it is a step in the right direction, and for a vast majority of road users does not make any difference. 
Of the nearly 37 million cars on UK roads, the amount of cars affected by the E10 swap is fewer than 700,000, or 1.89 percent of the current roadscape. This number is due to drop in time, too, as by and large, the older cars become the more specialised they generally are, making the likelihood of premium high-octane fuels being used on them anyway much higher than more basic commuter vehicles.