McLaren 600LT Spider v Aston Martin DBS Superleggera Volante – open conflict
McLaren's 600LT Spider and Aston Martin's DBS Superleggera Volante take very different approaches to the drop-top supercar formula. But is one necessarily better than the other?
As marked contrasts go, you'd do well to find one more striking than McLaren's 600LT Spider and Aston Martin's DBS Superleggera Volante. Though they share a similar price point and tilt at the same objective, they come at it from entirely opposite ends of the spectrum.
In the red corner, the mid-engined, 1404kg 600LT Spider is the epitome of lightweight build, extensive aerodynamics and hardcore intent. McLaren's high-revving 3.8-litre twin- turbo V8 is lightly tweaked to belt out just shy of 600bhp and 457lb ft of torque, and is mated to the familiar seven-speed twin-clutch gearbox.
> Aston Martin Vantage F1 Edition 2022 review – Gaydon's answer to the Porsche 911 GT3?
The folding hard-top adds around 50kg compared to the regular 600LT, but the Spider remains an ultra-focused machine first and foremost. Indeed, it seems the option of folding back the roof is simply provided as a means of further intensifying the already explicit driving experience without any compromise to the dynamics or dilution of McLaren's 'Longtail' mantra. This is no soft option.
In the blue corner we have the DBS Superleggera Volante. Front-engined and sporting a folding fabric roof, it's a more traditional yet no less impressive means of messing up your hairstyle. Aston couches the DBS coupe as a super-GT, so it stands to reason the DBS Volante follows that same beefy blueprint. At 1863kg dry, the Superleggera tag is something of a misnomer, but propelled by a colossally potent 715bhp 5.2-litre twin-turbo V12 that develops 664lb ft of torque from just 1800rpm, the DBS is a monolithic machine.
Two such special cars deserve an equally exceptional stage on which to perform, so we're pointing the pair north and heading for the spectacular roads of the Pennines and Yorkshire Dales. It's a fair old schlep from evo's Bedfordshire HQ, but not only is the destination worth the effort, the journey will be a revealing test of how each eats miles too.
Partnership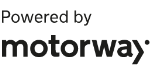 Need to sell your car?
Find your best offer from over 5,000+ dealers. It's that easy.
I start in the McLaren. What do I think of the way it looks? I'm still not sure. I love the overall shape and size, and there are some lovely details – such as the gill-like vents sliced into the tops of the front wheelarches. But as a whole? And in this mix of red and exposed carbonfibre? It just seems a bit fussy and like it's trying a bit too hard. Push the little rubber button to release the door and it swings up in dramatic style. You can feel a bit self-conscious doing it on a petrol station forecourt, but I'd be lying if I said it didn't also deliver a flash of childish glee. 
I feel a little bit ashamed to say it, but spending three hours-plus on motorways in a pared-back, carbon-tubbed 600LT sounds like a recipe for a bad back and a headache. Especially when you look into the cockpit and see a pair of 'Senna' seats. Getting in requires a bit of contortion, for the sill is wide and the hard-edged seat is set low. Once in though, the padding strategically positioned on the bare carbon shell is actually very comfortable. 
Ignore if you will the brash interior combination of black and orange (which clashes horribly with the body colour) and instead take a look at the cockpit architecture. It really is something special and rather cleaner and more confident than the exterior. The driving position is exceptional, with perfect alignment of seat and steering wheel. The pedals are in line too, though only if you're prepared to use your left foot to brake.
McLaren's V8 has always been immensely effective, but it's never been blessed with anything more than a somewhat industrial soundtrack. On start-up it thrums busily, sending assorted tingles and vibrations through the firmer engine mounts into the tub and ultimately your seat. A glance in the mirror reveals two plumes of exhaust vapour exiting from the rear deck. If we're lucky those plumes will be jets of flame come sundown. 
Rather unexpectedly the Spider settles well at motorway speeds. Granted, it's hard to rein it back to sensible pace as its natural gait seems to be 95 or so, but the tallest of the seven-speed transmission's ratios allows for a nicely subdued low-rev cruise. The Active Dynamics settings offer finely judged Handling and Powertrain modes, which reveal the 600LT Spider's damping to be both beautifully supple and brilliantly controlled. Normal/Normal yields the most laid-back style for long-distance work, but Sport/Sport is also perfectly acceptable on motorway legs. 
With the roof in place there's considerable road and tyre noise, but no more than in the 600LT coupe. You have to turn the stereo up quite loud to drown it out, which means long drives expose you to more decibels than is ideal. The upside is a car that feels special and connects with you on a sensory and emotional level, even when you're not doing anything special in it. This is something McLaren struggled with in the early days, but from the moment the 600LT's wheels start to turn it feels brilliantly together and brims with just the right amount of feedback. Its feel-good factor is off the scale. 
Having formed an unexpectedly strong bond with the McLaren, I'm still feeling pretty chipper when I switch to the sanctuary of the DBS Volante. It's no secret I have a soft spot for Astons, a feeling that's rooted in a childhood love of those big '80s V8 Vantages. The DBS channels those classics strongly. Not necessarily in specific styling nods, but in its larger-than-life presence and impressively muscled physique. Favourite details are the bonnet vents fringed by super-sexy chrome 'Superleggera' script, and the vaned 'curlicue' that directs escaping air from the front wheelarches along the car's flanks.
After the mild exertion of clambering in and out of the McLaren and the race car ambience of its overtly sporty cockpit, the DBS is far more conventional and immediately cosseting. You still sit pretty low, though not as tucked down in the car as in the 600LT. The scuttle is high, as are the tops of the doors, and when you look in the mirror your view out is through the roof's letterbox-shaped rear window. Being a GT Aston the interior is sporting, but with an impressive sense of luxury to go with it. Like the McLaren, the interior detailing of this press car isn't to my taste (especially the embroidery), but the hide is beautifully soft and gently aromatic. Once awoken, the Aston's V12 engine is a palpable but more distant presence than McLaren's all-consuming V8.
It simmers gently but insistently, with a smooth burble not dissimilar to that of a Riva boat guttering from the quad exhausts, but a prod of the throttle spits a fusillade of pops and crackles and makes the car twitch impatiently on its suspension. That'll be 664lb ft of twist action chomping at the bit.
Thanks to its near-bottomless reserves of propulsion, the DBS Volante is a natural-born mile-eater. The eight- speed ZF automatic transmission shuffles through the gears effortlessly, and once in top the DBS adjusts its pace with elastic ease. Every now and again there's a very small tremor of the rear-view mirror that betrays a slight loss in structural rigidity, but the adaptive dampers offer a very soothing ride in their softest setting and the whole demeanour of the car is satisfyingly majestic for multi-hour stints.
The motorway is a revealing warm-up, but it's the fine roads across and around the Pennines where we hope to explore the performance of both these cars. It's also time to put the roofs down and experience them as their makers intended. 
Jumping back into the 600LT feels like even more of a culture shock. The hard-panel roof  flicks up and folds away in just 15 seconds. With the side and rear windows up, the rising buttresses create a tremendous sense of being cocooned, with just the top of your head exposed to some breeze. It actually feels like more of a targa top than a truly open-cockpit car, but immediately there's a sense of closer proximity to the action.
With Sport modes engaged there's a feral edge to the engine and a welcome degree of additional control to the damping, but still with some useful compliance to soak up the bumps and crests and enable you to really lean on the astonishing front-end grip, tenacious traction and inspirational poise.
On some of the gnarlier roads that wriggle their way across the rugged moorland the Spider is absolutely sensational. You need to relax the ESP's hold a little by switching it to Track, for otherwise you feel it holding the 600LT back from putting everything it has into the tarmac. The system isn't intrusive as such, but you notice its subtle restraining measures well into fourth gear and sometimes fifth if the road starts to duck and dive.
In Track it is utterly blistering, with short, sharp flares of revs when the car goes light and a delicious sense of fractional over-rotation under full throttle in the intermediate gears. Such is the grip it musters, the Spider manages to pull the granite chippings from the surface and leave two faint trails of expensive rubber on the road. It feels so well tied down and so well within itself that even when you begin to stretch it it remains incredibly communicative, consistent and confidence inspiring. In fact it's one of the most intuitive supercars you'll ever drive. 
There's no doubt it's one of those cars that makes a hero of you, but when you truly extend it you need a high level of skill and a level of judgement just to be able to process the rate at which the road is coming at you.
We've become used to McLarens all being insanely quick across the ground, but beyond the sheer mouth-parching pace, the quality of the steering is the thing you enjoy most. The 600LT has a slightly quicker rack than the 570S, but thankfully it resists being stupidly darty. Weight of assistance, rate of response and the amount of input you need to negotiate any given corner are all just about perfect.
You feel completely and utterly connected to the front wheels, in a way I'm struggling to think any other brand can match. Considering the 12C was aloof and strangely disconnected when it arrived less than a decade ago, the way McLaren has come to define great steering is a huge achievement.
Some people might criticise there being some turbo lag, but it never gets in the way or wrong-foots the car. And if anything, the fractional pause before the torrent of boost actually makes the performance all the more enjoyable. In fact there are times when it feels like a high-fidelity F40.
If there's one area that takes a little getting used to it's the brakes. And it's all down to the commitment to positioning the pedal for left-foot braking. You can use your right foot, but it's a slightly awkward twist for your ankle, whereas your left foot drops straight onto the pedal. It's a technique that takes a while to refine, especially gaining the sensitivity not to have yourself snapping into the seatbelt whenever you stab at the pedal. I think this explains the slight dead travel in the pedal before the pads squeeze into the discs. Brake conventionally – and probably more progressively – with your right foot and you always notice the initial lack of braking response. However, use your left foot and you seem to push straight through this dead zone, with the first millimetre or two of dead travel serving as a useful way of finessing your initial application.
Those same gnarly, high-tempo moorland sections feel very different in the DBS. In truth they don't suit it, nor would you expect them to in all honesty, the sharp crests and tight compressions asking too much of its body control. The need to mitigate vertical movement tempers your pace, but it's not necessarily bad news because in appreciating there's more physics at work you immediately begin reading the road and planning your inputs further ahead. Managing the car's behaviour also extends to deploying the V12's rippling torque, which will wrench the rear tyres into wheelspin if you're oafish or greedy with your throttle inputs. Again, it requires you to drive the DBS with more empathy than the McLaren, which seems all but impervious to everything that's thrown at it. 
Where the 600LT delivers dizzying degrees of near-instant gratification, the DBS is more of a slow-burn experience, requiring time and miles to peel back its layers. Make this investment and you find the DBS is an exceptionally generous character, with a broad spread of abilities unlocked simply by having empathy with what the Aston is trying to do and how it prefers to do it.
When this clicks, the DBS is hugely enjoyable to drive. It has poise and precision to spare, so you can find a flow and place it just so. The massive brakes have abundant stopping power, but respond a little too sharply to your initial pedal input. It's impressive that a car with such brute force can be so sweetly nuanced, but it's equally stirring to find it can also be pretty wild when you really grab hold of it. Being front-engined and rear-wheel drive makes it a more expressive car than the McLaren. As you might expect, if you put all that torque to work things get much more serious. You really need to be on the ball, especially if you relax or disable the traction control, but it's a challenge that comes with sizeable rewards. And considerable slip angles. 
Where the DBS Volante really shines is on the slightly wider and smoother road that runs from Penrith towards Hexham. It has a cadence that suits the Aston to a tee, the flow of corners, mix of inclines and descents and regular straights allowing you to settle into the DBS's poise and enjoy the steering feel and response, which is lighter and softer than the hardcore 600LT's, but still feelsome and precise enough to hustle the Aston with absolute confidence.
It's fascinating to follow the 600LT, which snaps through corners like a speeded-up fi lm and lunges into braking in a blur of brake lights and rifl e-shot downshifts. When the light fades and night falls, those Bunsen-burner exhausts emit jet-fighter flames to surreal effect.
The DBS can't match its aggressive work rate or wild pyrotechnics, but it carries plenty of speed through the turns and absolutely romps out of them and along the straights. The massive spread of torque has most eventualities covered, but chasing the McLaren requires you to work the V12 towards its rev limiter, at which point the DBS reveals itself to be a very fierce creature indeed.
In outright terms and with a suspension of all traffic laws, the knife-sharp McLaren would sprint away from the Aston, but both these cars are so fast that you simply can't use all their accelerative performance for more than fleeting moments, and you certainly don't commit to corner after corner anywhere near the absolute limits of the tyres, brakes or chassis. As a consequence the 600LT and DBS run in fast formation, well within themselves but extended enough to be totally absorbing and hugely entertaining.
Preference? Honestly, these are such different characters it's very hard to make the call. In a magazine test environment, where you drive to a set of specific locations and then charge around for the camera and for fun – sorry, for the purposes of detailed appraisal – the 600LT Spider is an intense and immediate hit of adrenaline. That it also has sensational steering and damping proves yet again that McLaren has a clear understanding of how to build ultra-fast cars that are about more than just speed.
And the Aston? If you want to experience towering performance there are few better cars in which to do so than the DBS Volante. It really does have an endless sense of propulsion. One that pushes you into the seat and makes you feel like your brain needs baffles to stop all the fluid sloshing to the back of your skull.
If you're a purist you tend to consider open-top cars as a compromise. What these two illustrate is that not only is this a flawed premise, but it also ignores the fact that with their roofs down they deliver a deeper and more vivid sensory experience. One that immerses you in moments a coupe simply can't deliver. As we now live through the claustrophobic measures to contain the hateful Covid-19 virus, the notion of enjoying fresh air, freedom and fantastic roads in cars of this calibre is something to cherish.
McLaren 600LT vs Aston Martin DBS Superleggera Volante – open conflict was published in evo 273. To get the next issue delivered to your door before it hits the shops, subscribe here.