Hyundai Ioniq Hybrid review – big on economy, short on fun
Hyundai's Prius rival will make plenty of customers happy, but those customers probably won't be evo readers
The Ioniq Hybrid is one of a trio of cars being launched in the Ioniq line, the other two offering increasing levels of electrification – one plug-in hybrid, the other a full battery electric vehicle.
As a regular hybrid this model will be the highest seller, rubbing shoulders with the global leader, Toyota's Prius. Hyundai's offering is cheaper however, and the company has taken a slightly different approach in the hopes of dragging a few of Toyota's customers into Hyundai showrooms.
Engine, transmission and performance
At the Ioniq Hybrid's heart is a 1.6-litre, four-cylinder GDi petrol engine running on the Atkinson combustion cycle, which is a more thermally efficient way of extracting energy from the air-fuel mixture. It does reduce power – hence Atkinson cycle engines tend to be paired with electric motors in a hybrid drivetrain, making up that power deficit (as well as allowing electric-only running when necessary).
Combined, the engine and motor develop 139bhp and 195lb ft of torque, at 5700rpm and 4000rpm respectively. The battery is relatively small at 1.56kWh, which does allow some electric-only driving – though it's so insignificant that no distance is quoted.
On-paper performance is adequate – 10.8sec to 62mph (11.1sec on the optional 17in wheels) and a top speed of 115mph. 74.3mpg is the combined economy figure, and a number well into the 60s should be possible for most drivers.
Technical highlights
The Hybrid (and plug-in hybrid) model has a more sophisticated rear suspension setup than the visually similar Ioniq Electric, with a multi-link rear axle to the electric car's torsion beam – packing more batteries into the full EV means compromising on suspension to ensure boot space isn't too badly affected.
Hyundai has gone down the six-speed dual-clutch route for its transmission, rather than the more familiar 'e-CVT' (an epicyclic gearbox, rather than a traditional belt and pulley CVT) in cars like the Prius. The reason is supposedly driving fun, and a more natural feel, as some dislike the rise and fall of revs in a CVT. A Sport mode allows manual control of the cogs, via the shift lever – there are no paddles behind the wheel.
What's it like to drive?
We drove the Ioniq Hybrid after the electric model, and the comparison wasn't flattering for the hybrid. Sporty dual-clutch transmission or not, the hybrid is neither as quick, nor as responsive, and certainly not as seamless as the full electric model. It all feels a bit noisy, vibratory and unsophisticated in fact. In isolation, or after driving most conventional petrol or diesel cars, the Ioniq Hybrid would feel perfectly civilised, but electric cars do have a habit of making combustion equivalents feel a bit prehistoric.
Partnership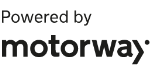 Need to sell your car?
Find your best offer from over 5,000+ dealers. It's that easy.
Unfortunately, there are some inherent problems with the hybrid's drivetrain too. Despite the electric portion of the drivetrain contributing 125lb ft of torque, it's difficult to pull away from rest on electric power alone, and that means experiencing some surprisingly jerky changes from the dual-clutch 'box and more noise than you'd hope for. CVTs may be bemoaned by enthusiasts, but in hybrids they're simply a better match for the drivetrain.
It all settles down at a cruise, which is where the Ioniq Hybrid seems happiest. Transition between petrol and electric power is both smoother and less audible and good aerodynamics – it has a Cd of 0.24 – means very little fuel is expended maintaining speed.
You'll note we've not yet discussed whether the Ioniq Hybrid matches Hyundai's claims of a fun-to-drive hybrid. And that's because it's not particularly fun to drive. Certainly less so than the full electric version, and not just because of the performance.
With more mass hanging over the front wheels and less battery to even out the weight distribution, the hybrid feels more lethargic in its responses – the balance isn't as sweet, the steering not as lively (but still devoid of feel) and inputs to the throttle feel delayed compared to their equivalents in the electric car, even in Sport mode.
Sport mode feels a little pointless in fact. It doesn't really make the hybrid any more entertaining – just noisier, and adds unwelcome heft to the steering (rather than feel, which is what you'd actually want) which makes it feel even less responsive.
In the hybrid's favour, it's cheaper than the electric model (see below), will require fewer compromises of its owner thanks to achieving many hundreds of miles on a tank, and if you're simply buying one to commute in then it's a comfortable, well-equipped and easy-to-drive vehicle. We suspect most will prefer the slightly more conventional grille of the hybrid to the surgical mask-style front of the electric car too.
But this is evo - and for us, the Ioniq Electric is more of a driver's car than the Ioniq Hybrid.
Prices and rivals
The Ioniq Hybrid range starts off at £19,995 in SE trim, rising to £21,795 for Premium models and £23,595 for the Premium SE. All are cheaper then the £24,495 electric model then (which starts in Premium trim, but that price does include a £4500 government grant deduction), and they broadly undercut the Ioniq's main rival too: the £23,295 Prius.
evo hasn't yet driven the current generation Prius, but just as a 3-series is in the compact executive saloon sector, it's the car to beat in the hybrid market, and is the combined work of two decades of hybrid-building experience. Toyota says it drives better than ever too, so the Ioniq really does have a battle on its hands.