Hyundai Ioniq Electric review - is Hyundai's Leaf rival a driver's car?
Hyundai's electric offering drives well, but its range will soon slip behind ever-improving rivals
The Ioniq is Hyundai's new challenger in the alternative-fuel vehicles market, and the first production car in the world to be offered with hybrid, plug-in hybrid and full electric powertrains - and there's no conventional petrol or diesel model available.
Engine, transmission and performance
The Ioniq's electric motor powers the front wheels and is more impressive in torque than it is in horsepower, with 218lb ft at its disposal. No motor speed is quoted but that output is effectively available from rest, while maximum power is 118bhp.
Transmission is by single speed reduction gear, and your intended direction of travel is selected by a bank of electronic switches slightly aft of where you'd find a transmission lever in one of the hybrid Ioniqs. From a standing start the Electric model is the quickest of the trio; in sport mode it will hit 62mph in a claimed 9.9sec, but flat out it will only reach a lowly 103mph, representative of the way an electric drivetrain tails off at higher speeds.
Of course, the way in which an electric motor delivers its performance differs elsewhere too. The Ioniq steps off the line smartly, though it actually feels quickest from around 20mph. And as the Ioniq is virtually silent (virtually because it does emit a gentle noise at low speeds to warn pedestrians of its presence) you don't feel too antisocial exercising its full performance.
Technical highlights
The Ioniq gets its electrons from a 28 kilowatt-hour lithium-ion polymer battery. In NEDC tests it's good for up to 174 miles, but nearer 130-140 miles is the realistic range. Charging takes up to 12 hours from empty from a conventional 240v socket, around 4 hours from Hyundai's recommended Pod Point home charger (at £300, a no-brainer) and as little as 33 minutes from a 50kW fast charger.
As you'd expect, the Ioniq Electric is heavier than the average C-segment family hatch at between 1420-1475kg, but it's lighter than most of its rivals - over 100kg less than an e-Golf. As well as being a purpose-designed electric vehicle with the weight and packaging benefits that entails compared to cars such as the Golf, Hyundai has also tried to cut weight where it can - the bonnet and tailgate are both made from aluminium, for instance.
Partnership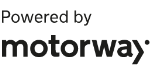 Need to sell your car?
Find your best offer from over 5,000+ dealers. It's that easy.
One compromise the Electric model has to deal with is its rear suspension. While the Hybrid and Plug-In Hybrid models get a multi-link rear, the larger battery in the Electric has meant fitting a torsion beam axle to minimise boot space intrusion.
What's it like to drive?
Better than the market-leading Nissan Leaf. If that sounds like damning the Ioniq with faint praise then it isn't meant to - it should do all its customers ask of it and more, and there's even some mild entertainment to be had if you accept its limitations.
Those limitations are, in no particular order; relatively low overall performance, limited grip, and suspension that is naturally biased more towards comfort than ultimate body control.
Consider the Ioniq Electric a "five-tenths" car and it can be quite fun. The electric steering, while low on feel (it's a pity Hyundai didn't raid the corporate parts bin for the Kia Proceed GT's satisfying steering setup) is actually surprisingly responsive, pointing the blanked-off nose towards apices with greater enthusiasm than its rivals.
The low centre of gravity also helps the body stay fairly flat, which gives the eco-biased tyres a fighting chance until you start getting silly. Drive harder and the tyres scrub rather than bite, and when you start taxing the chassis through compressions and over crests the body starts to wallow around.
Like almost all electric cars responses to prods on the accelerator pedal are instantaneous, and those prods have a greater effect in Sport mode - though make use of this mode and the remaining range can deplete at a startling rate.
Perhaps the most fun the Ioniq can provide is the challenge of maximising the use of regenerative braking. Pull the left-hand steering wheel paddle a few times and the decelerative effect is increased, allowing you to effectively drive with just one pedal. Negotiating a twisty road at a decent pace without once touching the brakes is strangely satisfying - not to mention, a fine way of avoiding the Ioniq's slightly weird brake feel, a symptom of the difficulties of blending regenerative and friction braking.
Price and rivals
The Ioniq Electric is eligible for the UK government's full £4500 plug-in car grant, which drops the list price from £28,995 to £24,495. That's for a car in Premium trim, which comes with niceties such as LED headlights, standard sat-nav and cruise control. Premium SE cars (£26,295 after the grant) add leather heated and ventilated front seats (and heated rear seats), power seat adjustment, blind spot detection and a different design of 16-inch alloy wheels.
Rivals are becoming more numerous by the day - think Nissan Leaf, Volkswagen e-Golf, Kia Soul EV, Mercedes B-Class Electric Drive, BMW i3, Renault Zoe and more. Only a few are direct rivals in terms of size and cost, but all are likely to be on the shortlist of someone dedicated to a fully-electric purchase. It's worth noting that the Ioniq will soon be left behind in terms of range though - both the BMW i3 and e-Golf will soon reach an official 186 miles, and Renault's Zoe is jumping up to 249 miles in the near future.