Lexus LS 500h review
While it delights in some areas, the new LS is too inconsistent to trouble German rivals overall
The new Lexus LS is not an Audi A8, BMW 7-series or Mercedes-Benz S-class, and for some that will be reason enough to buy it. Not many admittedly, but then Lexus UK only plans to shift 100 of them in 2018, a figure that doesn't seem outside the realms of possibility.
Handsomely styled (if you can get over the dramatic 'spindle' grille), impeccably built and with exquisite detailing in its serenely comfortable cabin, the new LS certainly promises a relaxing drive – but does it match its more conservative German rivals as an all-rounder?
Engine, transmission and 0-60mph time
The only powertrain available is a 3.5-litre naturally-aspirated V6, paired with a lithium-ion battery pack, a three-speed power-split device and four-speed planetary final drive, and a pair of motor-generators.
It's fiendishly complicated on paper. The planetary gearbox operates like a CVT but provides ten virtual ratios, and the motors each largely serve a different job – one handling start/stop and acting as a generator, the other powering the vehicle and occasionally boosting regenerative capabilities.
The upshot is a combined output of 354bhp, an ability to drive on electric power alone in some situations, and claimed economy of 39.8mpg. Nought to 62mph comes up in 5.5sec.
Technical highlights
The new LS sits on the firm's GA-L (Global Architecture – Luxury) platform, along with the impressive LC coupe. It gets a longer wheelbase however, as you'd expect, and carries 35mm more between the axles than its predecessor. Lexus claims a best-in-class centre of gravity at 543mm, and a 51/49 front-to-rear weight distribution – potentially to the benefit of handling.
Front and rear suspension towers and the doors, wings, bonnet and boot lid are formed from aluminium to cut weight, with high-tensile steel also used widely in the structure. Adaptive variable suspension is standard, with air suspension an option on everything but the base grade; these models raise by 40mm as part of an Access Mode when the vehicle is unlocked, returning to normal height when the car is started.
What's it like to drive?
When a press of the anodised starter button results in little more than the whir of some servos and awakening of the instruments – a hint at the hybrid powertrain – you know you're in for a relaxing drive.
Partnership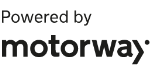 Need to sell your car?
Find your best offer from over 5,000+ dealers. It's that easy.
On the road, though, the LS 500h starts to lose its lustre. True enough, it's effectively silent at start-up and low speeds, near-silent at a cruise and unobtrusive as it switches between combustion and electric power, but in the intervening moments it lacks the easy-going performance and refinement of its closest rivals.
Requests for even moderate acceleration see the revs rising and falling with abandon as the virtual ratios slur through changes at what seem like random intervals. Knocking the gear selector into manual and doing the job yourself improves matters, but throttle response is poor whichever mode you choose. CVTs have never been the choice for enthusiast drivers, but a recent jaunt in Toyota's own Prius illustrates that a continuously variable set-up is at its best when not forced to act like a conventional geared transmission.
The hybrid set-up dissuades you from exploring the chassis to any real degree, and perhaps that's for the best – at nearly 2.2 tons the LS 500h has considerable mass to carry. Adopting a brisk pace results in body lean through corners, floatiness during undulations and uncertainty through the feel-free steering. The LS can be hustled, but it's best driven more sedately, ignoring the occasional jarring thumps that put a black mark against an otherwise serene ride.
Price and rivals
In standard trim the LS 500h begins at £72,595. F Sport and Luxury models start from £79,995 – with trim and exterior styling elements befitting the naming strategy – with the high-end Premier trim jumping to £97,995. All-wheel drive is available on Luxury models (for an extra £2600) and standard on the Premier.
We were hoping for a little more from the LS following the stunningly styled and deeply desirable Lexus LC, which shares its platform with the LS. Early buyers will be quietly pleased with their purchase and no doubt appreciate the brand's famously faultless reliability and after-sales service, but there's a good reason the majority will continue to put their money into Ingolstadt, Munich and Stuttgart.
Predictable though they may be, the A8, 7-series and S-class all deliver a more consistent performance, even if they lack the character and craftsmanship of the Lexus flagship.