Breaking news: Mercedes axes Maybach
Mercedes bosses in Germany have unofficially confirmed the Maybach luxury brand is going to be axed following years of disappointing sales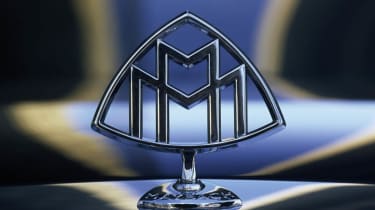 Mercedes has confirmed that the Maybach brand is being axed, bringing to an end the company's attempts to create a viable rival to Rolls-Royce and Bentley.
Mercedes boss Dieter Zetsche has confirmed to German media that the luxury brand is going to be wound up after years of disappointing sales. The decision has been taken not to engineer replacements for the current 57 and 62 saloons, and production of these will finish in 2013 when the new Mercedes S-Class goes on sale. 
Discussions with Aston Martin for the British sportscar maker to collaborate over the development of future Maybachs collapsed earlier this year, and Maybach has effectively been on borrowed time ever since. The brand's displays have been getting smaller and smaller at international motor shows, with no cars displayed at the recent LA show. 
It's possible that Mercedes will now develop a luxury 'Pullman' version of the next S-Class to offer Maybach buyers an alternative luxo-barge.