BMW M3 vs Mercedes-AMG C63 S battle on road and track - BMW M3 vs Mercedes-AMG C63 S - page 2
With the BMW M3 nameplate at its weakest for years, does Mercedes-AMG have an open goal with the C63 S?
Thankfully what's under the bonnet more than compensates. As we're fast coming to realise, AMG's new 'hot-V' twin-turbo 4-litre V8 is a spectacular engine. Any fears it might somehow deliver a softer, less immediate, less emotional style of performance are dispelled as soon as you fire the thing up. Of course an AMG sports exhaust helps, but the sound this C63 S makes at idle, and with every subsequent stab of the throttle, is truly magnificent.
Look at the C63 S's outputs (boosted by 34bhp and 37lb ft over the regular C63) and it has the M3 licked, with 503bhp between 5500 and 6250rpm and 516lb ft from just 1750rpm all the way to 4500rpm. Indeed, you have to pinch yourself that this is a 3-series rival, such is its on-paper advantage. You'd have to give an M3 an M5 engine transplant to trump the Mercedes, which is quite a thought. Along with the increasingly excellent seven-speed MCT Speedshift transmission (complete with an all-important electronically controlled limited-slip differential), sitting on three-stage electronically controlled dampers and running 390mm front and 360mm rear brake discs, with amazing 14-piston calipers up front, this car is what happens when AMG goes all-out for glory.
First impressions are very favourable. Everything feels tight and together, with a control and precision that's new to the C63 as a breed. The steering is quick, but not excessively so, which makes accurate, confident placement a wholly intuitive process. The car feels firmly suspended, even when you wind it back to its Comfort setting, but there's enough pliancy to let it work on these extremely challenging roads. The brakes are perhaps a little too keen to respond to your first input, but it's something you can adapt to rather than constantly curse.
Cussing of a different kind takes place when you explore the C63 S's performance, for the way its 1655kg is picked up and thrown at the horizon is borderline bonkers. The engine is a truly mighty thing. Aurally exuberant and explosively potent, it makes the car heart-poundingly rapid when you pull the pin and merely imperious when you simply wish to make progress.
Partnership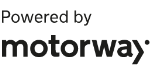 Need to sell your car?
Find your best offer from over 5,000+ dealers. It's that easy.
> Click below to head to page 3