Mercedes-Benz SL400 AMG Sport
We drive the new entry-level version of Merc's biggest convertible with 328bhp
It's easy enough to pigeonhole the Mercedes SL, isn't it? There's the rip snorting SL63 AMG: a fast, brutish sort of car that's loaded with technology but somehow emotionally bereft. Sure, it's mind-bendingly fast, thunderously noisy and clever but there's not much in the way of nuance and it's more sledgehammer GT than sportscar. And the rest of the SL range? I guess you're thinking quiet, sophisticated, luxurious and a bit, well, musty. There's just not much sex appeal to an SL500… So what hope the entry level SL400 AMG Sport? It replaces the SL350 and its 3-litre twin-turbocharged direct injection V6 produces a slightly underwhelming 328bhp and 354lb ft, yet the price of entry is a stiff £72,500 before you get busy with the options. Maybe we're right to stuff it in the compartment marked 'who cares?'
Of course prejudice is a very dangerous thing and the SL400 makes a pretty compelling first impression. Okay, so the slightly gawky looks aren't to everyone's taste but once you've slid down behind the steering wheel everything feels very good indeed. You sense that the SL is a low, wide car and yet the visibility is terrific so there's zero intimidation. The V6 is smooth and cultured but there's some real zip to its response, the ride isn't super-smooth but it makes an F-Type feel like a 996 GT3 RS yet still retains a sense of underlying agility and the steering is sweetly judged, smooth and geared with a lovely sense of unison with the rest of the controls. Even with the often slightly artificial feeling Active Body Control fitted to this test car (a £3080 option), the SL400 confounds expectations by feeling entirely intuitive and deeply cohesive. 
However, with torque being the new superdrug as naturally aspirated petrol engines are screaming their last in so many ranges, the SL400 doesn't have the rippling muscularity we've almost come to expect and that the spec sheet suggests. It develops its peak 354lb ft from just 1600rpm but set against 1730kg, acceleration is quick rather than thumping once you get past that energetic initial response. Mercedes claim 0-62mph in 5.2-seconds but the SL400 never feels quite that fast. The way the engine's fantastic promise deflates with time and interrogation is a trend that's continued in other areas, too: The steering, so brilliantly judged at low speeds, starts to feel remote as the pace quickens. On motorways, which surely should be a happy hunting ground for the SL, you often seem to be nudging in small corrections to keep it on line. On more exciting roads, the sorts where the F-Type's sharp response works brilliantly, the accuracy just falls away.
Partnership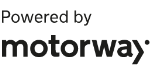 Need to sell your car?
Find your best offer from over 5,000+ dealers. It's that easy.
In combination with the usual 7-speed automatic gearbox issues – there's a frustrating delay between paddle input and shift – and the V6's lack of torque in the face of strong traction from 285-section rear tyres, the SL400 AMG Sport doesn't quite unravel but the taut cohesiveness gets stretched and pulled until you feel separated from the car and its responses. To be fair it always feels lighter than its 1730kg, the brake pedal is really good and the car's in-built understeer seems less abrupt than other ABC-equipped SLs. However, these things can't mask the disappointment. All that promise simply doesn't come good if you judge the SL as a sportscar.
I guess the answer is not to think of the SL400 AMG Sport as, um, sporty. Dial back your commitment at the Mercedes is an easy car to enjoy and appreciate. The strange wandery steering at a cruise is a deadly flaw in a serene GT, though. Perhaps more of a problem is that the SL500, all 4.7-litres and 516lb ft of it, isn't greatly more expensive and yet it feels exactly that every time you tickle, prod or stamp on the throttle. At £80,610 it's probably the SL400's deadliest foe. So the SL isn't quite as focussed as we'd like, but if you want a beautifully built, searingly fast, admirably rigid convertible with that superb roof and the innate glamour that SL's have possessed for six generations… Well, stick to the V8 if at all possible. If you want an out and out sportscar experience, it's best to look elsewhere altogether.
| | |
| --- | --- |
| Engine | V6, 2996cc, twin turbos, direct injection |
| CO2 | 178 g/km   |
| Power | 328bhp @ 5250-6500rpm |
| Torque | 354lb ft @ 1600-4000rpm |
| 0-62mph | 5.2sec (claimed) |
| Top Speed | 155mph (claimed) |
| On Sale | Now |