New Saab 9-3 leaks out
An image reported to show the exterior styling of the new Saab 9-3 has hit the internet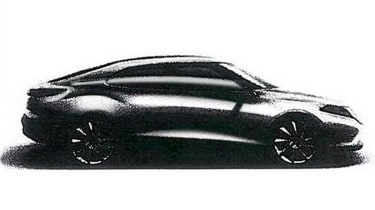 Right, you might want to take this one with a generous pinch of salt - but an image that's appears to show the exterior styling on the new Saab 9-3 has apparently leaked onto the internet.
Or maybe that should be 'leaked'. Despite the signing of a memorandum of understanding with two Chinese car makers to take control of the company, the crisis-hit Swedish manufacturer still hasn't received any money and is nowhere near restarting production - the lines shut down in April. And anyone who remembers the decline and fall of MG Rover will remember that it was punctuated by plenty of 'leaked' images of exciting new models that never quite arrived.
Not that the blurry image that's been released is likely to set pulses racing. Originating from a Swedish website, it's reported to have appeared as part of Saab's presentation to the European investment bank back in January, when the company was trying to win extra funding to continue the development of the car. The sketch shows a coupe-like roof profile and a very shallow glassline. 
Based around Saab's 'Phoenix' platform, the new 9-3 is intended to move the company away from its dependence on GM architecture - a production version would use BMW-sourced engines. Saab has also said that the platform would allow the development of both larger and smaller models, including a 9-1X Mini rival.