Mallory Park in administration
UK race circuit Mallory Park is placed into administration after being found guilty of noise offences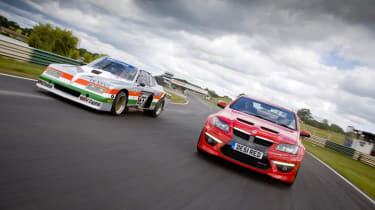 Sad news has emerged from Mallory Park race circuit, as its owner, Mallory Park Motorsport Limited (MPML) has gone into administration. It follows noise complaints from residents living near the Leicestershire race track.
The circuit was given a noise notice back in 1985, and MPML admits to not following it rigidly thanks to a good relationship with the local council. However, with complaints filed about track operations over and above its four agreed Saturdays in 2012, MPML was found guilty of five breaches of the notice.
A revised business plan to work within the 1985 notice significantly cut Mallory Park's income, and with the site's land owner unwilling to reduce rent to make the business case viable, MPML has been placed into administration.
A statement read – 'British Automobile Racing Club were keen to support MPML (and did so up to the final race meeting yesterday by paying for certain essential supplies allowing the meeting to place) and indeed would have supported MPML to ensure all its trade creditors were paid. To that end, it needed the support of the Landlord with a sustainable rent but, regrettably, this was not possible to achieve.
'Accordingly, having no firm visibility into 2014 and beyond, MPML directors had no option but to place the company into Administration. The administrator, Ian Robert of Kingston Smith & Partners LLP, commented: "I will be working with all the stakeholders to ensure that Mallory Park will see racing again. I hope the administration process can assist in finding a solution which will be beneficial to all parties concerned."'
One of the UK's shortest race circuits, Mallory Park is 1.35 miles long and opened in 1956. It has hosted the British Superbike, British Touring Car and Formula 2, 3 and 5000 races as well as a host of trackdays and events.