Ford to triple autonomous fleet size, bring Apple CarPlay to Sync 3 system
30 hybrid test cars in use across US in 2016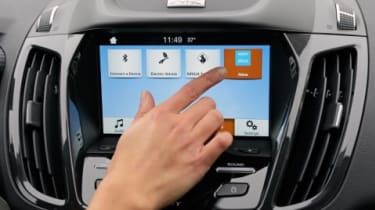 Ford is to triple its autonomous vehicle test fleet in 2016. In what has to be the biggest statement to its commitment to self driving cars yet, up to 30 cars will be in testing across the US this year.
There is still no mention of the rumoured tie-in with Google's own autonomous car project, but Ford is now definitely committed to the cause.
Also announced at the 2016 Consumer Electronics Show in Las Vegas was a host of updates to Ford's 'Sync 3' in-car entertainment system.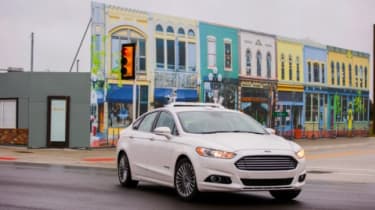 The biggest change is the addition of Apple CarPlay and Android Auto, both of which bring bigger levels of connectivity and interaction with your smartphone. Also added is the ability to check things like fuel levels via a new smartphone app.
Ford hopes that the app will be able to connect to other devices, allowing the car to trigger changes around the connected home, turning house lights on when you arrive for example.
Sync 3 only currently exists on some models in the United States, but should arrive in the UK later this Summer.