Mercedes announces Formula E entry for 2019/20 season
Mercedes will quit DTM to focus efforts on electric race series; third German brand in recent weeks to announce such a move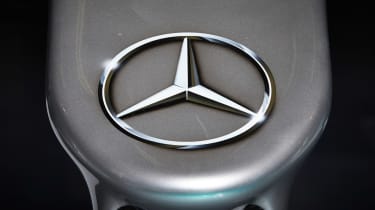 Mercedes has now become the third German manufacturer in so many weeks to announce that it will field a full, factory-backed works team in Formula E. It's set to join the electric race series for the 2019/2020 season, a year after BMW's 2018/19 entry and two years after Audi's 2017/2018 debut.
The Mercedes Formula E entry comes along with a further announcement – that Mercedes will quit DTM racing at the end of the 2018 season. The brand has been competing in DTM since 1988, and has enjoyed considerable success – securing seven titles since the series relaunched in 2000. In total, Mercedes has won 10 drivers', 13 team and six manufacturer titles, with a total of 183 race wins.
> BMW confirms manufacturer works Formula E team
'We look back with pride on the commitment of our teams, drivers, partners and the many people behind the scenes, who so often made the series a fascinating platform for our customers and for fans of our brand,' said Vice President of Marketing for Mercedes-Benz Cars, Jens Thiemer. 'It is now time to start on a new path.'
That path (already trodden by BMW and Audi) will be Formula E, where Mercedes hopes to further develop its electric tech for use in its forthcoming EQ range of passenger cars. 'Formula E is a significant step in order to demonstrate the performance of our attractive battery powered electric vehicles, as well as giving an emotional spin to our EQ technology brand,' Thiemer continued.
Mercedes Formula E team will be run by its works department, HWA. The team could enter as part of a tie-up with Venturi, which currently fields Mercedes factory driver Maro Engel.
'Today is a great day as we welcome Mercedes to the Formula E family - adding to the increasing number of manufacturers joining the electric revolution," said Formula E Founder and CEO Alejandro Agag. 'This step shows how much the world is changing, not only in motorsport, but the whole automotive industry. We're witnessing a transformation that will first change our cities, and then our roads. Formula E is the championship that embodies that change, and together with all our teams and manufacturers we'll keep pushing for technologies to have better and more affordable electric cars.'