British road traffic police numbers on the decline
Britain's traffic cops have been reduced by nearly 30% over the last decade - what does this mean for the thrill of driving?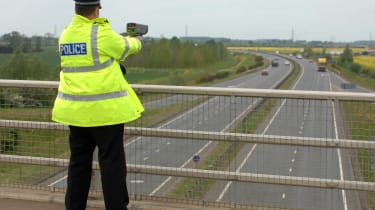 A freedom of information request has recently revealed a 30% drop in the UK's traffic police force, dropping from 3,766 officers in 2007 to just 2,643 in 2017. Far from being a win for the driving enthusiast, motoring institutions like the AA fear that this decline will reduce the efficacy of new legislation, as well as heighten the risk for all road users.
The numbers fell sharply between 2012 and 2017, and have been attributed to severe budget cuts within the department. Some counties have felt the pinch more than others – Northamptonshire Police has seen an 83 per cent drop in its traffic officer ranks over the last ten years, with just nine dedicated officers compared to 52 a decade ago.
A spokesperson from the AA responded to the report by saying "we need more cops in cars, not fewer. The UK has among the safest roads in Europe although the number of people killed and seriously injured on our roads has started to rise after many years of steady decline. Maybe there is a link?"
The Home Office responded by saying new technology like automatic number plate recognition software reduces the reliance on traditional man power, and insists that traffic units still have the required assets to continue policing our roads to full effect.