Learner drivers will take to the motorways from 2018
Changes to the driver curriculum will include motorway tuition from 2018 onwards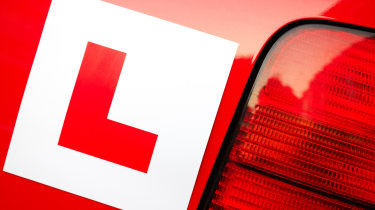 The Department for Transport has announced that from 2018, learner drivers will be permitted to take lessons on motorway driving. Conspicuous by its absence from current driver education, motorway tuition will come into force in a bid to increase road safety. These new lessons will require a dual-control car and the supervision of an approved driving instructor.  
Speaking on the matter, Transport Secretary Chris Grayling said: "Allowing learners to drive on motorways in a supportive environment will help them develop a practical understanding of how to use motorways safely before driving independently."
Currently, learner drivers are forbidden from driving on the motorway, whether under the supervision of an instructor or qualified driver. Although A-roads and dual-carriageways are permitted, these don't replicate the full environment of a motorway. Although the layouts are similar, speeds are often lower.
> All you need to know about speeding fines
The general principles and rules of driving applied on any A and-or B-road of course apply to motorways too, but the higher speeds and multiple lanes do require you to tune your mind accordingly. This becomes second nature to most, but learning the ropes for the first time on your own can be daunting. Whether that be the need to accelerate hard to negotiate dangerous speed differentials, or maintain a larger gap to the car in front in case of emergency, where the higher speeds translate to exaggerated braking distances.    
Extra education will not only contribute to safety but traffic flow. Previous revisions to traffic laws targeted middle lane 'hoggers' with the threat of £100 fines for perpetrators. Deterring motorists from being in any and all overtaking lanes (unless necessary) prevents traffic forming up behind said ill-aware drivers, who create bottlenecks behind and force other road users to perform illegal undertaking manoeuvres.