2020 British Formula 1 Grand Prix to be closed for spectators
Event organisers have officially announced the British round of the 2020 Formula 1 championship will be held behind closed doors, if it runs at all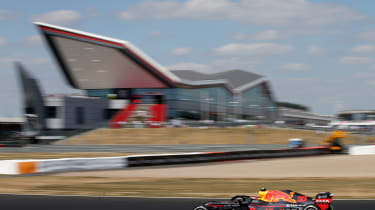 Event organisers have officially announced that the British round of the FIA Formula 1 championship due to be held on July 19 will be closed to spectators, if indeed the race goes ahead at all. The call has been made due to the continued restrictions on movement and large gatherings imposed as a result of the Covid-19 pandemic, and the fact that the British government is unlikely to relax these social distancing rules before the July race date. 
Both Silverstone and F1 bosses are currently in discussions with the British government and the public health service to ascertain whether the race will still be able to be run behind closed doors and be televised. There are, however, questions being raised not just about the health risks that would be imposed on marshalls and team members, but also the financial viability of the event for organisers without the associated ticket sales. 
The news comes in the wake of the announcement of the outright cancellation of the French Grand Prix that was due to run in late June. Formula 1 chairman and CEO Chase Carey confirmed that it is aiming for a 2020 season start date on July 3 at the Red Bull Ring in Austria. The Austrian round, like Silverstone and those immediately following in July and August, will probably be conducted without fans present if they do go ahead. 
The remaining rounds in September, October and November are then expected to be held in Eurasia, Asia and the Americas before the season closes in the Middle East in December with a rescheduled race from Bahrain and a final event in Abu Dhabi. The F1 association will continue to work with the differing health and safety regulations being imposed by each individual nation taking part, but is confident that between 15 and 18 rounds will be held by year's end. 
Of course, due to the fast-moving nature of the virus, this initial plan is susceptible to change depending on how the outbreak is contained in the coming months. With nations and businesses starting to take their first tentative steps back towards functionality, if not normality, there's now at least hope of some fresh sporting entertainment on the horizon.