2022 Formula 1 racing car revealed ahead of British Grand Prix
Formula 1 is to receive its biggest shakeup in years, with changes designed to bring the excitement back to racing
Formula 1 has been criticised for its lack of balance and fair racing in recent years, detracting from its origins and making it ever more tedious to spectate. Thankfully, it seems change is in the pipeline, with new budget caps, a dramatic aero-redesign and more all coming into effect from 2022.
Announced ahead of the British Grand Prix, the FIA spilled the beans on the fresh new regulations for 2022, setting the tone for the future of Formula 1. An evolution of the regulations once destined for the 2021 season, years of analysis went into the decision making process resulting in a set of regulations that aim to provide closer racing and more balanced competition.
> Porsche 919 Hybrid review - driving one of Stuttgart's most successful racers
As has become a prominent issue in recent times, new rules call for significantly less complex aerodynamics, reducing dirty air and allowing for more competitive racing – turbulent air will now be directed above the car as opposed to behind. A more neutral design will make cars far less aerodynamically sensitive to those ahead of them, with a number of turbulence-creating aero components eliminated entirely.
Perhaps the most dramatic of changes are the wheels, increasing in size from the traditional 13-inches to 18 with mandatory aero covers and over-wheel winglets also included to help clean the airflow over and around them. Though the previous set of regulations called for the use of rotating LED displays to 'provide visual information to spectators,' there's no mention of such devices in the 2022 rulebook.
Almost as dramatic as those new wheels is the new rear wing design, with the inclusion of a Drag Reduction System the only real similarity to the wing's fitted to today's F1 racers. There are now no endplates, with a one-piece curved design chosen in order to direct airflow over rather than into the path of the following car.
Partnership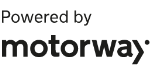 Need to sell your car?
Find your best offer from over 5,000+ dealers. It's that easy.
To make up for the loss in downforce in some areas, the change in floor shape will now allow teams to create downforce through ground effect, a technique that minimises air disruption. Once-banned cooling exit louvres on the bodywork are also now set to make a return, something that teams will no doubt take advantage of.
The same six-cylinder, 1.6-litre hybrid power units will remain as in 2021 cars, but the FIA made it clear that Formula 1 still aims to be a showcase for cutting edge technology. Last year, FIA President Jean Todt said: 'A crucial element for the FIA moving forward will be the environmental considerations – Formula 1 already has the most efficient engines in the world, and we will continue to work on new technologies and fuels to push these boundaries further.'  As a result, all cars will now run on fuel containing ten percent bio-components through the use of E10 fuel, a rise of almost five percent over current cars. 
Aside from the cars themselves, the FIA is also introducing an initial budget cap of $175m, with plans to lower this figure over time. This, it hopes, will make F1 more about how effectively a team spends its money, as opposed to how much. Todt said: 'It is a major change in how the pinnacle of motor sports will be run, and for the first time, we have addressed the technical, sporting and financial aspects all at once.'
Teams such as Mercedes-AMG and McLaren have already released renders of the 2022 mockup wearing their current liveries, but don't be surprised to see final contenders look rather different, with teams likely to exploit regulations as they do every season.