UK government to establish electric vehicle sales mandate in lead up to 2030 IC ban
A proportion of all new vehicle sales will need to be zero emission models as part of new government strategy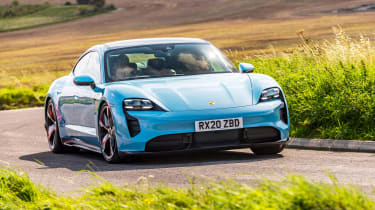 A new zero emission car sales mandate for manufacturers has been announced by the UK government, establishing a proportional sales target for all car manufacturers. The announcement comes as part of a much wider government investment strategy establishing a pathway towards our net-zero 2050 emission targets.
This proportional sales mandate should provide a gentler transition for both consumers and manufacturers, while also fast-forwarding decarbonisation of the transport sector. The specific percentage, and whether it'll be a firm amount or be based on a sliding scale over time, is still in the consultation phase, and no implementation date has yet been announced.
> Porsche backs eFuel to provide a green performance future
As it stands, this transition to a wholesale adoption of all-electric vehicles has other sizable challenges in terms of infrastructure and the public charging network, but as part of the wider investment strategy, the Government also announced a further £620 million investment into electric vehicle grants and dramatically increasing public access on-road charging points.
In comment of the strategy, Transport Secretary Grant Schapps said: 'Together with an additional £620 million to support vehicle grants and charging infrastructure, our plans for an ambitious zero emission vehicle mandate shows that we're leading the world on the switch to EVs.'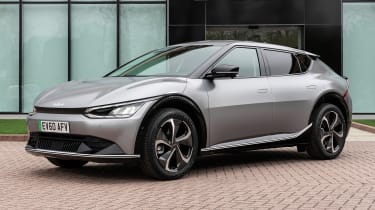 On the manufacturing side, the government has also announced a further £350 million fund to assist UK manufacturing and its supply chains which are footing much of the research and development cost of getting affordable electric vehicles into the market. 
Yet with the sharp rise in fuel costs and a growing public awareness of the importance of reducing motoring's carbon footprint, wholesale adoption of electric vehicles is already happening at a higher rate than many forecasted. This, plus research and development into emission-friendly synthetic fuels for existing IC vehicles – including high performance ones – signal there are meaningful steps towards the job of reducing emissions from the cars we drive.