Government 'noise camera' trial aims to catch drivers with loud exhausts
Prototype systems to be trialled at several locations across the UK over the next seven months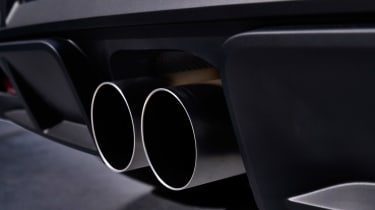 The Department for Transport has proposed plans to implement new ways of reducing the number of noisy cars on our roads, following the use of ineffective soft approaches such as warnings and education programmes.
The technology is designed to target those with illegally modified exhausts, or systems in disrepair, so if you're the owner of a Porsche 911 GT3 or Lamborghini Huracán, you needn't worry too much. However, the system is also designed to 'catch those who rev cars or motorcycle engines beyond legal limits', so that might have to become a habit of the past.
> Long-range speed cameras launched to spot offences from 1km away
Initial 'noise camera' systems will measure vehicle noise levels and test them against a suitable noise limit, using ANPR cameras to send a letter of warning to the driver of a vehicle deemed too loud. In order to reduce the number of false positives, the system will take the surrounding environment, speed of the road and category of vehicle into consideration when setting thresholds. Alongside the trial of noise cameras, the introduction of an easier way to report noisy vehicles online has also been proposed.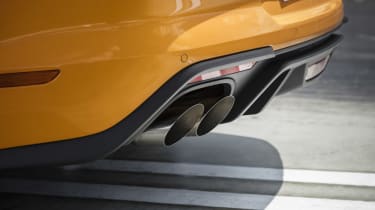 The current noise limit for cars in the UK is 74 dB. However, due to the way in which the thresholds will be set, even a much quieter vehicle could trigger the system given certain environmental conditions and driving styles.
Transport Secretary, Chris Grayling, said: 'Noise pollution makes the lives of people in communities across Britain an absolute misery and has very serious health impacts. The trial is not intended to target law-abiding drivers, but those who are flouting laws around noise. All vehicles must legally meet strict noise limits before they are allowed on the road. Once a vehicle is in service, exhausts and silencers must by law be maintained in good working order and not altered to increase noise.'
Although no fines will be given out during the seven-month trial, the Department for Transport has said that the systems could be used 'to help enforce the law' in the future. If the trial is deemed successful, recommendations will be made to roll the system out across the UK.